Are Calla Lillies for Funerals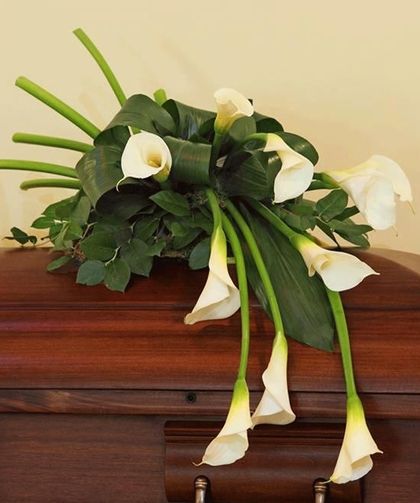 Last Updated on July 8, 2023
Calla lilies are often associated with funerals, but they can also be used for other occasions. The flowers are elegant and have a unique shape, making them a popular choice for many people. Calla lilies can be found in a variety of colors, including white, pink, purple, and yellow.
If you're looking for a funeral flower that will stand out from the rest, consider using calla lilies. These elegant flowers are available in a variety of colors, so you can choose the perfect hue to represent your loved one's personality. Calla lilies also have a long bloom time, making them a beautiful addition to any memorial service.
Calla Lily Meaning in Feng Shui
When it comes to the calla lily meaning in feng shui, this flower is associated with wealth and prosperity. The calla lily is also known as the "flower of marriage" because it is believed to bring good luck to couples who are about to tie the knot. The calla lily is a very popular choice for wedding bouquets and centerpieces because of its elegant shape and beautiful color.

The flowers are usually white but they can also be found in shades of pink, purple, and yellow. If you are looking for a way to improve your financial luck, then placing some calla lilies in your home or office is a great idea. You can put them in vases or use them as part of a nice arrangement.

Just make sure that the flowers are fresh so that they can emit positive energy into your space.
Spiritual Meaning of Calla Lily
When you see a calla lily, it is easy to appreciate its beauty. But did you know that this gorgeous flower also has a lot of meaning and symbolism attached to it? In many cultures, the calla lily is associated with spirituality and religious beliefs.

Here are some of the most common spiritual meanings of the calla lily: 1. Purity and innocence – In Christian belief, the calla lily symbolizes purity and innocence. This makes it a popular choice for use in religious ceremonies and artworks.

For example, many paintings of the Virgin Mary feature her holding a white calla lily. 2. New beginnings – The calla lily is also often seen as a symbol of new beginnings. This is because its shape resembles that of a trumpet, which is often used to herald in something new or exciting.

If you're starting fresh in life, consider keeping a calla lily nearby as a reminder that good things are on the horizon. 3., Beauty and elegance – Last but not least, the calla lily is widely recognized as a symbol of beauty and elegance. If you're looking to add a touch of sophistication to your decor, consider adding somecalla lilies!
Calla Lily Meaning Death
The calla lily is a beautiful flower that has a deep meaning. For many, the calla lily symbolizes death. This is because the flower is often associated with funerals and graveyard visits.

The calla lily also represents rebirth and new beginnings. This is because the flower blooms in the spring, which is a time of new life and growth.
Calla Lily Tattoo Meaning
There are a lot of different flowers that people get tattooed on their bodies, and each one has its own special meaning. The calla lily is no exception – this beautiful flower can represent a variety of things, depending on the person getting the tattoo. For some people, the calla lily tattoo might represent purity and innocence.

This is because the calla lily is often seen as a symbol of rebirth and new beginnings. If you're looking to get a tattoo that represents a fresh start in your life, then this could be the perfect design for you. Others might choose the calla lily tattoo because it's seen as a sign of strength and beauty.

This flower can endure through tough times, which makes it an excellent choice for those who want a reminder that they're strong enough to overcome anything life throws their way. No matter what your reasons are for wanting a calla lily tattoo, there's no doubt that this is a stunning design that will look great on your body. If you're still not sure what you want your next tattoo to be, why not consider something with such deep meaning like the calla lily?
Calla Lily Meaning Weddings
If you're considering adding calla lilies to your wedding bouquet or centerpieces, you might be wondering what they symbolize. Calla lilies are often associated with purity, innocence and rebirth, making them a popular choice for brides. They can also represent beauty and elegance, which makes them ideal for creating a sophisticated atmosphere on your big day.

No matter what meaning you choose to assign to calla lilies, they're sure to add a touch of grace and refinement to your wedding decor.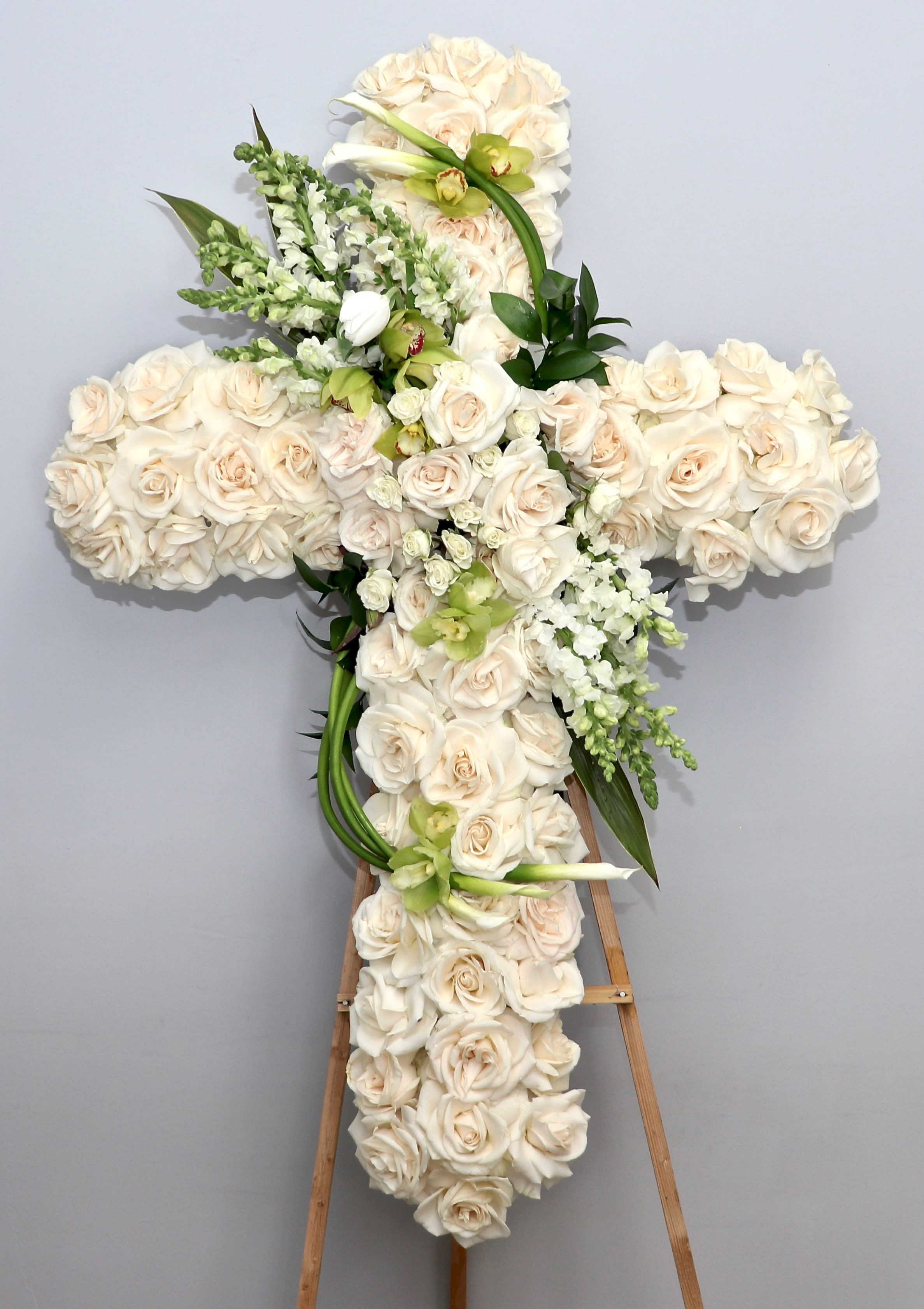 Credit: myglendaleflorist.com
Why are Calla Lilies Used in Funerals?
There are many flowers that are commonly used in funerals, but one of the most popular choices is the calla lily. There are a few reasons why these beautiful blooms are often seen at funeral services. For starters, calla lilies represent rebirth and new beginnings.

Their trumpet-like shape is symbolic of a new beginning, which can be comforting to those who are grieving the loss of a loved one. Additionally, white calla lilies specifically represent purity and innocence. This can be significant for those who have lost a young child or an infant.

Calla lilies also symbolize magnificent beauty. This can be a reminder that even though our loved ones are no longer with us physically, they will always be beautiful to us in our memories. Seeing calla lilies at a funeral can help us to focus on the good times we shared with the deceased rather than our sadness at their passing.

If you're looking for a flower to give as a tribute at a funeral service, consider choosing calla lilies. Their meaning and symbolism can provide comfort and peace during this difficult time.
What Do Yellow Calla Lilies Represent?
There are a variety of flowers that represent different things, and the meaning behind them is often steeped in history and tradition. The yellow calla lily is no different – this beautiful flower has a number of different meanings associated with it. One of the most common interpretations of the yellow calla lily is that it represents purity and innocence.

This meaning is often linked to the Virgin Mary, who is often depicted holding a white calla lily. Yellowcalla lilies can also represent new beginnings or transitions – such as a move to a new home or the start of a new relationship. They can be given as gifts to wish somebody luck on their journey ahead.

Another popular meaning for yellow calla lilies is happiness and joy. These flowers are often given as congratulations gifts, or simply to brighten somebody's day. If you're looking for a cheerful way to say "well done" or "thank you", then giving someone a bunch of yellow callalilies could be the perfect way to do it!

Finally, yellow callalilies can also symbolise farewells and goodbyes. While this might seem like an odd choice for such an occasion, these flowers actually represent positive aspects such as hope and optimism. If you know somebody who is going through tough times, sending them some yellow callalilies could let them know that you're thinking of them and wishing them all the best for the future.
What Do Canna Lilies Represent?
Canna lilies are a type of flowering plant that is native to tropical and subtropical regions. The plants can grow up to 6 feet tall and produce large, colorful flowers. Canna lilies are often used as ornamental plants in gardens and landscapes.

The meaning of the canna lily flower varies depending on the culture. In some cultures, the canna lily represents wealth and prosperity. In others, it symbolizes beauty or femininity.
What Do the Colors of Lilies Mean?
Lilies are a widely popular flower with a long history and many different meanings associated with them. The colors of lilies can often be significant, as each color carries its own unique symbolism. Here is a breakdown of the most common lily colors and what they typically represent:

White lilies are usually associated with purity, innocence, and new beginnings. They can also symbolize hope or remembrance. Pink lilies tend to symbolize love, affection, and appreciation.

They can also sometimes represent femininity or gentleness. Red lilies are often seen as a sign of passionate love or admiration. They can also stand for strength and courage in the face of adversity.

Orange lilies are full of energy and vitality. They represent enthusiasm, fascination, and determination. Additionally, orange lilies can occasionally signify warning or cautionary messages.

Yellow lilies are happy flowers that radiate positive vibes.
How to Make a Salix Funeral Cross with Calla Lilies and Roses
Can Tulips and Irises Be Harmful to Cats, Like Calla Lilies?
Tulips and irises toxicity for cats is a concern pet owners should be aware of, similar to calla lilies. These vibrant blooms can be harmful if ingested by our feline friends. Ingestion may lead to symptoms like vomiting, diarrhea, and even kidney damage. It is crucial to keep these plants out of reach, ensuring the safety of our beloved cats.
Conclusion
The blog post begins by asking whether calla lilies are appropriate for funerals. The author notes that white calla lilies are often associated with death and mourning, but argues that they can also be seen as symbols of hope and rebirth. The author goes on to say that while there is no one right answer to the question, ultimately it is up to the individual to decide what flowers best represent their feelings about the deceased.
Resources: