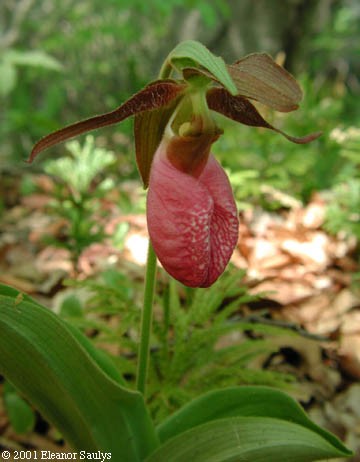 Last Updated on July 8, 2023
Orchids are one of the most popular flowers in the world. They come in a wide range of colors, shapes, and sizes. But are they really as delicate as they look?

It turns out that orchids are actually quite tough plants. They can withstand a wide range of temperatures and survive in some pretty harsh conditions. However, there are a few things that can harm them.

For example, too much sunlight can scorch their leaves, and too much water can rot their roots.
Orchids are often seen as delicate flowers, but they can actually be quite tough. They are native to tropical and subtropical regions, so they can withstand a fair amount of heat and humidity. However, they do need some care in order to thrive.

Here are a few tips for caring for your orchid: -Give it bright, indirect sunlight. Orchids do best in bright light, but direct sun can scorch their leaves.

If you live in a particularly sunny climate, you may need to provide some shade for your orchid during the hottest hours of the day. -Water regularly, but don't overwater. Water your orchid about once a week, allowing the soil to dry out slightly between watering.

Overwatering can lead to root rot, so it's important not to let your orchid sit in waterlogged soil. -Provide good air circulation. Orchids like lots of fresh air, so make sure they have plenty of room to breathe.

If you're growing them indoors, consider placing them near an open window or using a fan to circulate the air around them.
Orchids – Nature's Delicate Wildflowers – © Kip Ladage
Are Orchids Sensitive to Touch?
Orchids are a type of flower that is often associated with delicate beauty. This reputation is well deserved, as orchids are indeed quite sensitive to touch. The slightest brush against an orchid's petals can cause them to bruise and fade in color.

Even just moving an orchid pot around can damage the roots, which can lead to problems with the plant's health down the road. Because of their sensitivity, it's important to handle orchids with care. When repotting them, for example, be sure to do so gently and avoid touching the leaves and flowers as much as possible.

Orchids make beautiful houseplants, but they require a bit more attention and TLC than other types of plants. But if you're up for the challenge, these lovely flowers are definitely worth the effort!
Are Orchids Difficult to Take Care Of?
No, orchids are not difficult to take care of. They are actually quite easy to grow and maintain. With just a little bit of basic knowledge, you can have success in growing these beautiful flowers.

The most important thing to remember with orchids is that they like bright, indirect sunlight. Too much sun will scorch their leaves, and too little sun will cause them to become etiolated (stretchy and thin). Another important factor is providing adequate airflow around the plants- this helps to prevent fungal diseases from taking hold.

When it comes to watering, orchids like to be kept moist but not soggy. Allow the top layer of soil to dry out before watering again- about once a week is usually sufficient. During the winter months, you can reduce watering even further- letting the potting mix almost dry out completely between waterings.

It's also important not to let your orchid sit in water for extended periods of time as this can lead to root rot. Fertilizing your orchid is also key to keeping it healthy. Use a balanced fertilizer formulated specifically for orchids and follow the directions on the package for best results.

Be sure not to over-fertilize as this can damage the plant. Applying fertilizer every other week during the growing season should be sufficient.
What Happens If You Touch an Orchid?
If you touch an orchid, the plant will release a sticky substance that can cause skin irritation. The sap of some orchids is also poisonous if ingested, so it's best to avoid contact with the plant altogether.
Why are Orchids So Hard to Keep Alive?
Orchids are a beautiful and popular type of flower, but they can be notoriously difficult to keep alive. There are many reasons for this, but the main ones are that they require very specific growing conditions and they are susceptible to a number of diseases and pests. One of the most important things to remember when growing orchids is that they need very high humidity levels, around 60-80%.

This can be tricky to achieve in the average home, so it's often necessary to use a humidifier or place the plants on a pebble tray filled with water. Orchids also like bright, indirect sunlight and good air circulation, so placing them near an open window is ideal. Another problem with orchids is that they are very susceptible to fungal diseases such as root rot and powdery mildew.

These can be difficult to control because of the high humidity levels required for orchids. It's important to water them from below (never letting the leaves get wet) and to remove any dead or dying leaves promptly. Regular fungicide treatments can also help prevent these diseases from taking hold.

Finally, orchids are often preyed upon by aphids, mealybugs and other pests. These pests can infest an entire collection quickly if not kept in check. The best way to control them is through regular cleaning of the leaves with soapy water (being careful not to damage the delicate leaves) and using an insecticide treatment every few weeks.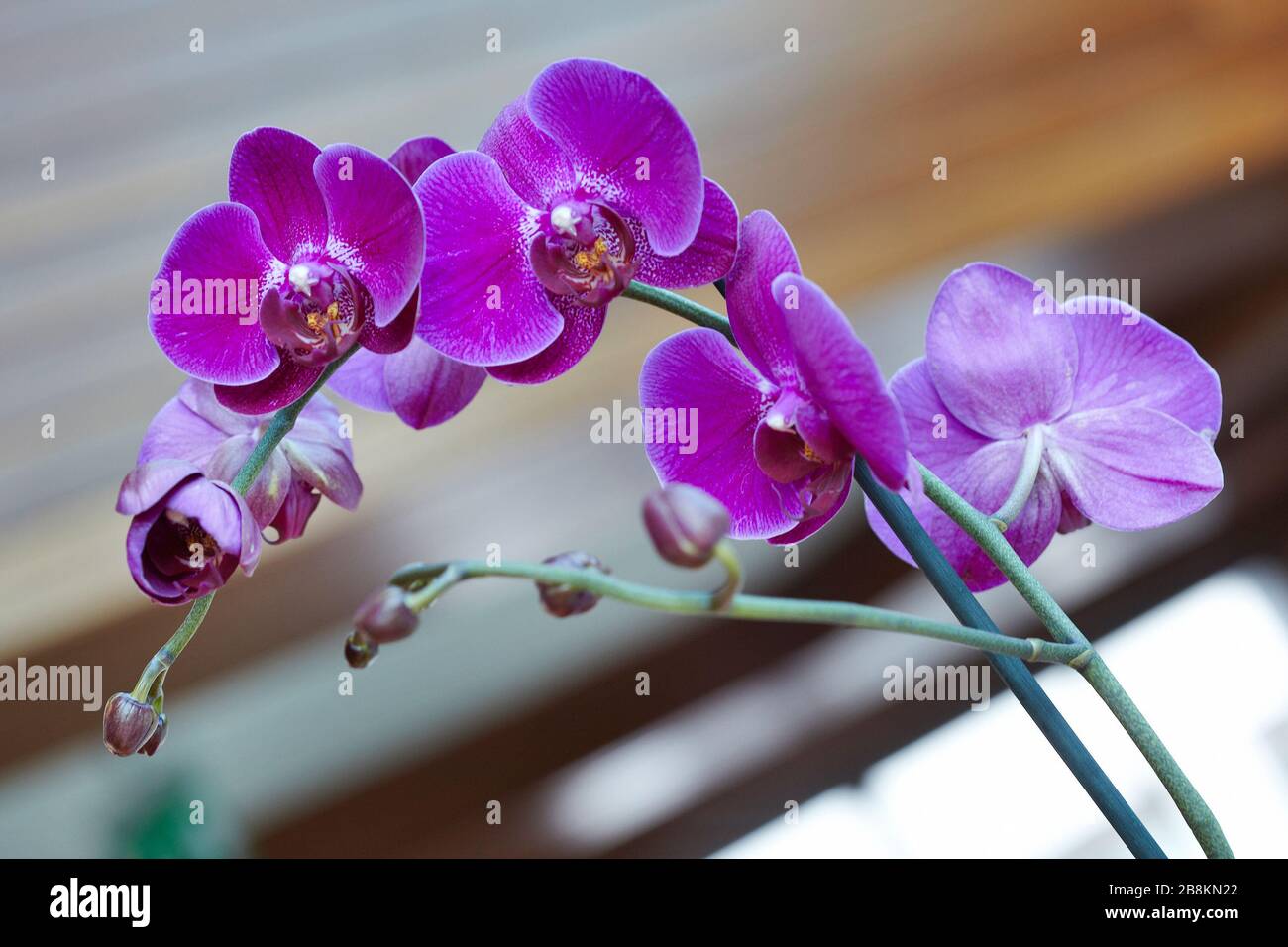 Credit: www.alamy.com
Where Do Orchids Grow Naturally
Orchids grow naturally in a wide range of habitats across the globe. They can be found growing on trees, rocks, and even in the ground. The vast majority of orchids are native to tropical regions, but there are also some that come from temperate zones.

Orchids have adapted to their various habitats by developing different mechanisms for collecting and storing water. For example, some species have roots that are covered in a spongy material that allows them to absorb moisture from the air. Others have leaves that are coated in wax, which helps them to retain water during dry periods.

The flowers of orchids are often very showy and brightly colored. This is because they need to attract pollinators such as bees and butterflies. The pollinators transfer pollen from the male parts of the flower to the female parts, which results in fertilization and the creation of new seeds.

If you're interested in growing your own orchids, it's important to choose a species that is suited to your local climate conditions. Orchids that come from tropical regions will need warm temperatures and high humidity levels in order to thrive.
Why is My Orchid Flowers Dying
If you notice your orchid flowers dying, it could be due to a variety of reasons. One possibility is that the plant isn't getting enough water. Make sure you're watering regularly and not letting the soil dry out completely between watering.

Another possibility is that the plant is getting too much sun. Orchids prefer indirect sunlight, so if it's in a spot that gets direct sun for most of the day, move it to a more shaded area. Finally, it could be that the plant needs more nutrients.

Use a fertilizer formulated for orchids and follow the directions on the package for how often to apply it. If you're still having trouble getting your orchid to flower, consult with a local nursery or expert who can help you figure out what's going wrong.
Are Lillies as Delicate as Orchids?
Lilies and their delicate nature often draw comparisons to orchids. While both flowers are captivating in their own right, lilies tend to be more resilient than orchids. Though lilies are breathtakingly beautiful, their sturdy stems and hearty petals make them less prone to damage. However, their delicate beauty still commands admiration.
How Long Do Orchids Live
Orchids are one of the most popular flowers in the world. They come in a wide variety of colors, shapes, and sizes. But how long do orchids live?

The answer to that question depends on the type of orchid. Some species of orchid can live for hundreds of years, while others only last a few months. The average lifespan of an orchid is about three years.

There are several factors that affect how long an orchid will live. The first is the type of orchid. Some species are more hardy than others and can withstand more neglect.

The second factor is the growing conditions. Orchids that are grown in ideal conditions will usually live longer than those that are not. Finally, how well you take care of your orchid will also affect its lifespan.

Orchids that are watered and fertilized regularly will usually live longer than those that are not. If you want your orchid to have a long and healthy life, make sure to choose a hardy species and grow it in ideal conditions. Water and fertilize it regularly, and it should provide you with years of enjoyment!
Conclusion
Orchids are often seen as delicate flowers, but they can actually be quite resilient. They do require some special care, however, such as humidity and good drainage. With the proper care, they can thrive for years.
Resources: