Can Orchids Bloom in Warm Weather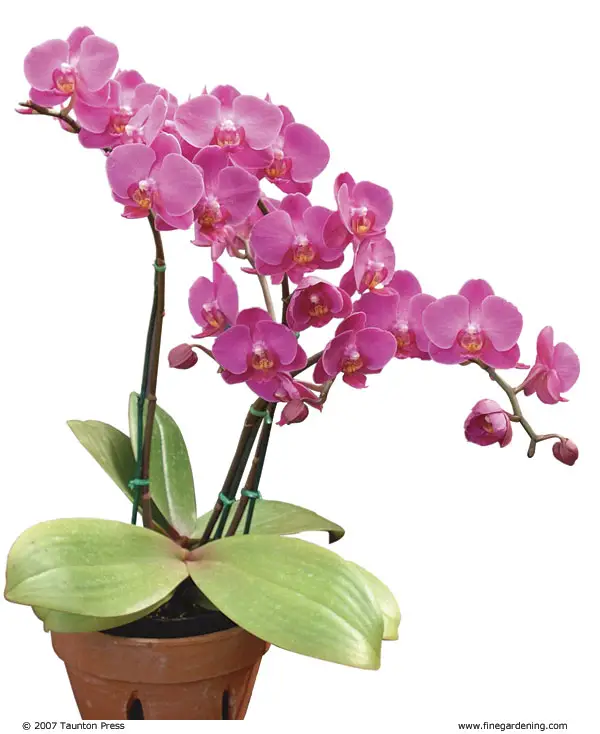 Last Updated on July 8, 2023
Orchids are a type of flower that can be found in many different climates around the world. In warm weather climates, orchids can bloom all year long with the right care. Although they originate from tropical areas, orchids can adapt to different types of weather and still produce beautiful blooms.

The key to success is understanding what your orchid needs and making sure it gets the proper amount of light, water, and nutrients.
Orchids are a type of flower that can bloom in warm weather. They come in many colors, including white, pink, purple, and red. Orchids are often given as gifts because of their beauty.
Phalaenopsis Temperature Tolerance
Phalaenopsis, also known as moth orchids, are native to tropical Asia. They grow in humid forests and on trees, often near waterfalls where the air is constantly moving. Phalaenopsis are epiphytes, which means they grow on other plants but do not take nutrition from them.

In the wild, phalaenopsis are found at elevations up to 6500 feet (2000 m). The minimum temperature that a phalaenopsis can tolerate is 50°F (10°C). If the temperature falls below this for an extended period of time, the plant will go into dormancy and may die.

The ideal temperature range for phalaenopsis is between 68-85°F (20-29°C) during the day and 60-75°F (15-24°C) at night. If the temperature exceeds 95°F (35°C), the leaves will start to turn brown and wilt. When grown indoors, phalaenopsis should be kept in a bright room with indirect sunlight.

They prefer high humidity levels and will benefit from being placed on a pebble tray or misted regularly with distilled water. These beautiful flowers bloom best when slightly pot-bound, so only repot every 2-3 years using a well-draining potting mix.
What is the Best Room Temperature for Orchids
When it comes to orchids, there is no one-size-fits-all answer to the question of what the best room temperature is. The ideal temperature for an orchid depends on the specific species of plant, as well as the time of year and the stage of growth that the plant is in. In general, however, most orchids prefer a daytime room temperature between 70 and 80 degrees Fahrenheit, with a drop of 10 to 15 degrees at night.

If you are not sure what temperature range is best for your particular orchid, ask your local nursery or greenhouse staff for guidance.
Best Temperature And Humidity for Orchids
Orchids are one of the most popular houseplants, and for good reason! They are relatively easy to care for, and their beautiful blooms add a touch of elegance to any home. While they do require some attention, with proper care they will thrive and bloom for many years.

One important aspect of Orchid care is controlling the temperature and humidity. Orchids originate from tropical areas, so they prefer warm temperatures and high humidity. The best temperature range for Orchids is between 70-85 degrees Fahrenheit during the day, and 60-70 degrees at night.

If your home is on the cooler side, you can use a heating pad or grow light to provide additional warmth. It's also important to maintain high humidity levels for Orchids – around 50-60%. This can be accomplished by placing the plant on a pebble tray filled with water, or using a humidifier in the room where the Orchid is located.

By taking these steps, you'll create an environment that closely resembles their natural habitat – promoting healthy growth and bountiful blooms!
Orchids Outside Temperature
Orchids are such beautiful and exotic flowers, it's no wonder that they're one of the most popular houseplants. But did you know that orchids can actually be grown outside? That's right – with a little care, you can grow these stunning flowers in your garden!

One of the most important things to remember when growing orchids outside is temperature. Orchids come from tropical climates, so they need warm temperatures to thrive. In general, daytime temperatures should be above 60 degrees Fahrenheit (15 degrees Celsius), and nighttime temperatures should be above 55 degrees Fahrenheit (12.7 degrees Celsius).

However, each type of orchid has its own ideal temperature range, so it's important to do some research on your particular variety before planting it outdoors. Another thing to keep in mind when growing orchids outdoors is humidity. Again, because they come from tropical climates, orchids prefer high humidity levels.

If the air in your area is particularly dry, you may need to provide extra moisture for your plants by misting them regularly or setting up a humidifier nearby. With proper care, you can enjoy beautiful blooms from your very own outdoor orchid garden!
When Do Orchids Bloom
Orchids are a beautiful and popular type of flower, but they can be finicky to grow. One common question from growers is "when do orchids bloom?" The answer to this question depends on the type of orchid you have.

Some orchids will bloom once a year, while others may bloom multiple times throughout the year. The blooming cycle can also vary depending on the climate and growing conditions. If you want your orchid to bloom, it's important to give it the proper care.

Orchids need bright, indirect light and well-drained soil. They also prefer high humidity levels, so regular misting is often necessary. Once you have these conditions in place, you can encourage blooming with some simple tricks.

One method is to withhold water for a few weeks before flowering is expected. This stresses the plant and triggers blooming. Another method is to gently shake the plant every day or so; this simulates wind and also encourages blooming.

With proper care, most types of orchids will eventually bloom. Patience is key, as it can sometimes take months (or even years) for an orchid to reach maturity and produce flowers. But when they do finally bloom, the results are always worth the wait!
Credit: www.youtube.com
What Temperature is Too Hot for Orchids?
There is no definitive answer to this question as different orchids have different temperature tolerances. Some orchids can tolerate very high temperatures, while others will start to suffer at much lower temperatures. As a general rule of thumb, if the temperature is too hot for you, it's probably too hot for your orchid.

If you're not sure what temperature range your orchid can tolerate, it's best to err on the side of caution and keep it in a cooler environment.
Can Orchids Tolerate Hot Weather?
Orchids can tolerate hot weather as long as they are given proper care. They need to be kept in an area with good air circulation and out of direct sunlight. The soil should be kept moist, but not wet, and fertilized regularly.

If the plant starts to wilt, it is an indication that it is too hot and needs to be moved to a cooler location.
What Temperature Do Orchids Bloom At?
Orchids are a large and diverse group of flowers that come in many colors, shapes, and sizes. They can be found blooming in tropical forests around the world. The temperature at which orchids bloom varies depending on the species, but most prefer warm temperatures between 70-85 degrees Fahrenheit.

Some orchids, such as those in the genus Phalaenopsis, can even tolerate brief periods of cooler temperatures down to 60 degrees. If you want to encourage your orchid to bloom, make sure it is getting enough light and warmth.
What Temperature is Not Good for Orchids?
Orchids are a tropical plant, and as such they prefer warm temperatures. However, there is a range of temperatures that are not good for orchids, and these can vary depending on the type of orchid. In general, though, too high or too low of a temperature can be detrimental to an orchid's health.

High temperatures can cause an orchid's leaves to wilt and its flowers to fade. If the temperature gets too high, it can even kill an orchid. On the other hand, low temperatures can damage an orchid's roots and make it more susceptible to disease.

So what is the ideal temperature range for an orchid? That depends on the specific type of orchid, but most do best in temperatures between 65 and 80 degrees Fahrenheit. If you're growing an outdoor Orchidaceae species in Zone 10b like Phalaenopsis amabilis (the moth orchid), then your nighttime lows should stay above 50°F; any colder than that could harm your plant.

Conversely, if you have an indoor Dendrobium nobile (the nobile dendrobium) from Southeast Asia growing in potting mix under fluorescent lights at 75-85°F during the day with a drop down to 60-65°F at night, it would be fine—and might even prefer it! So while there is no one perfect answer when it comes to temperature for all Orchids , knowing your particular Orchid 's needs will help you keep it healthy and happy.
Do Orchids Need Specific Conditions to Bloom More Than Once?
Orchids blooming multiple times depend on specific conditions for sustained flowering. These delicate plants require adequate light, temperature, humidity, and watering to thrive. Providing the right conditions, especially during the rest period after blooms fade, will encourage orchids to rebloom. Attention to their specific needs ensures these exquisite flowers can grace our spaces more than once.
Orchids suited for warm climates
Conclusion
If you live in a warm climate, you can still enjoy the beauty of orchids! With a little extra care, your orchids can bloom all year round. Here are some tips to help your orchids thrive in warm weather:

-Choose an appropriate potting mix. Orchids need a light, well-draining mix. If your potting mix is too heavy, it will hold too much moisture and cause the roots to rot.

-Water regularly, but don't overwater. Water your orchids about once a week, letting the potting mix dry out somewhat between waterings. In hot weather, you may need to water more often.

Be careful not to overwater, as this can also cause root rot. -Provide adequate ventilation and air circulation. Good air circulation is important for preventing fungal diseases.

Keep your orchids in an area with good airflow, such as near an open window or door. You may also want to invest in an oscillating fan to help circulate the air around your plants. With a little extra care, you can enjoy beautiful blooms from your orchids all year long!
Resources: