Can You Divide Day Lillies before They Bloom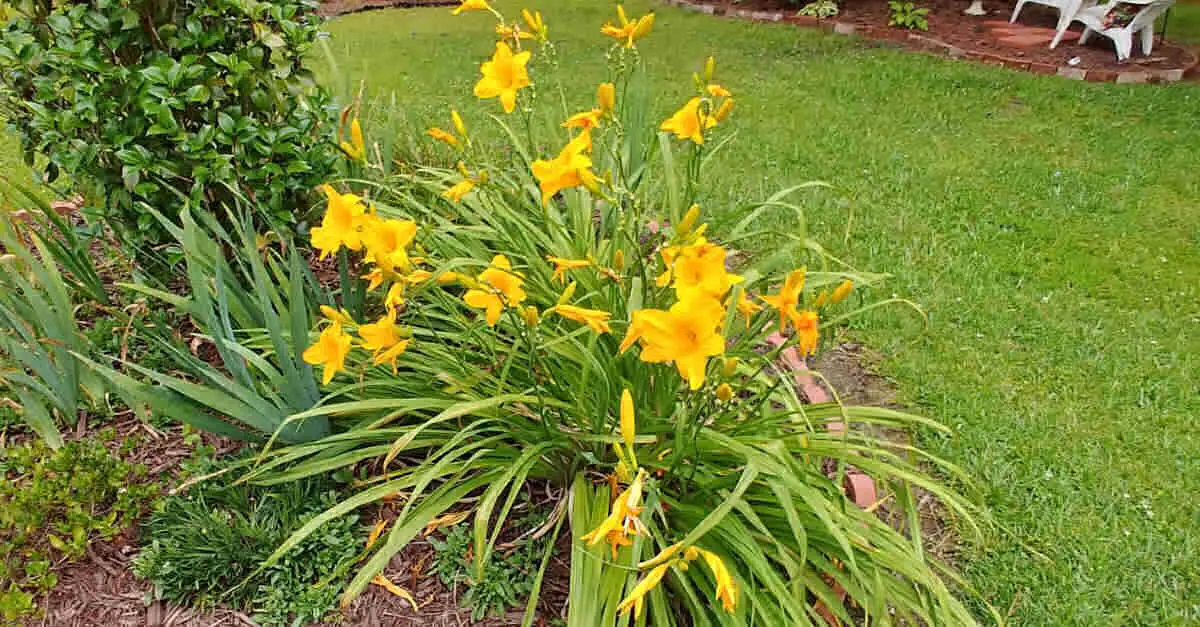 Last Updated on July 8, 2023
If you want to divide your daylilies before they bloom, it's best to wait until early summer. The plants are usually dormant in late winter and early spring, so division at this time will give the new plants a chance to develop strong root systems before they have to start producing flowers. It's also easier to see where the divisions need to be made when the plant is not in bloom.
Wait until the day lilies are done blooming before you divide them
This is typically in late summer or early fall
Cut the day lilies back to about 6 inches tall using a sharp knife or garden shears
Dig up the day lily clumps, being careful not to damage the roots
Shake off any excess dirt and then divide the clumps into smaller sections, making sure each section has at least one bud
replant the divided day lilies immediately, water well, and fertilize if desired
💛How to Divide Day Lilies💛
When Should Daylilies Be Separated And Replanted?
Daylilies should be separated and replanted every three to five years. This allows them to stay healthy and produce more flowers. If you live in an area with a long growing season, you can wait up to seven years before separating and replanting your daylilies.
How Do You Split Daylilies?
When it comes to splitting daylilies, the process is actually quite simple and only requires a few steps. First, you'll need to find a mature daylily plant that you want to split. Once you've found your plant, dig up the entire clump of daylilies, being careful not to damage the roots.

Next, using a sharp knife or garden shears, cut the clump in half (or into smaller sections if desired). Finally, replant each section of the daylily in a new location, making sure to water well. And that's it!

By following these steps you'll have successfully split your daylilies and will soon be enjoying an even fuller display of these beautiful flowers.
Can I Transplant Daylilies While They are Blooming?
Yes, you can transplant daylilies while they are blooming. The best time to transplant daylilies is in the spring or fall, but if you need to transplanted them for any reason, it's not a big deal. Just be sure to water them well after transplanting and keep an eye on them for a few weeks to make sure they are adjusting well.
How Often Should Day Lilies Be Divided?
Day lilies should be divided every 3 to 5 years. This will help keep them blooming well and looking their best. Each time you divide them, you'll need to replant them in fresh soil.

Be sure to water them well after replanting.
Credit: www.brecks.com
How Often Should You Divide Daylilies
If you want your daylilies to thrive, it's important to divide them every three to five years. This will give them the room they need to grow and prevent overcrowding. The best time to divide daylilies is in the fall, after they've blooming.

This way, they'll have all spring and summer to recover from the division process. When dividing daylilies, be sure to dig up the entire clump of plants. Cut through the root ball with a sharp knife or spade and then replant each section in a new location.

Be sure to water your daylilies well after dividing them. With proper care, your divided plants should bloom beautifully next season!
When is the Best Time to Divide Daylilies
Dividing daylilies is a great way to increase your flower bed's size without having to buy or plant new bulbs. But when is the best time to divide them? The best time of year to divide daylilies is in the spring, after they've bloomed.

This gives the plants time to recover from being divided before they have to put forth energy for blooming again. That said, you can also divide daylilies in the fall. This gives them a head start on next year's growth, but it also means that you won't have flowers this year.

If you're willing to sacrifice blooms for an early start on division, fall is a good option. Whichever season you choose, make sure to do your dividing during a period of active growth. This will give the plants the best chance at survival and regrowth.
How to Divide Daylilies in Summer
It's easy to divide daylilies in summer – just follow these simple steps! 1. Start by lifting the entire plant from the ground, using a spade or shovel. This will give you a good view of the root system.

2. Use a sharp knife to cut through the roots, dividing the plant into smaller sections. Each section should have several leaves and its own root system. 3. replant each division immediately, backfill with soil, and water well.
Will Dividing Daylilies Impact Their Bloom Time?
Dividing daylilies will not necessarily impact their bloom time. While it is true that lilies blooming earlier than others may be affected by the division process, this does not hold true for all daylilies. Factors such as environmental conditions and individual genetics play a significant role in determining bloom time. Careful consideration and proper care after division can help maintain consistent bloom schedules for daylilies.
Conclusion
If you want to divide your daylilies before they bloom, wait until late summer or early fall. You can dig up the entire plant and carefully separate the crowns, or cut through the middle of the plant with a sharp knife. Make sure each division has at least three healthy leaves, and replant in well-drained soil immediately.
Resources: