How to Cut Back Day Lillies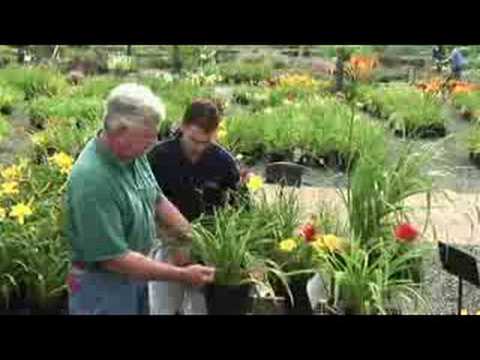 Last Updated on July 9, 2023
If your lilies are getting too big and crowding out other plants in the garden, it's time to give them a good pruning. Daylilies are tough plants and can handle being cut back quite a bit. In fact, cutting them back will actually encourage them to produce more flowers.

Here's how to do it: Start by cutting the daylily stalks down to about 6 inches (15 cm). If they're really overgrown, you can cut them all the way down to the ground.

Then, use a sharp shovel or spade to dig up the entire plant. This may seem drastic, but it's actually necessary in order to properly prune the roots.
Trim the foliage of your daylilies back to about 6 inches (15 cm) above the ground using sharp shears
Be sure to make clean, straight cuts
Cut off any flower stalks that remain
These can be composted or left on the plant to dry out and provide food for next year's flowers
Apply a balanced fertilizer to the soil around your daylilies, following manufacturer's instructions
This will help them recover from being trimmed back and produce healthy new growth in the spring
Water your daylilies well after trimming and fertilizing, giving them a deep soaking at least once per week during the growing season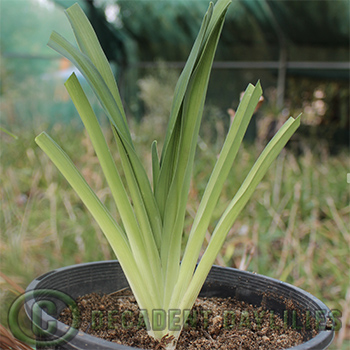 Credit: www.decadentdaylilies.com
Are You Supposed to Cut Back Daylilies?
No, you don't have to cut back daylilies. In fact, many gardeners prefer not to because they enjoy the plants' natural growth habit. If you do choose to cut them back, however, it's best to wait until after the bloom cycle is finished.

This will help ensure that your daylilies remain healthy and vigorous.
How Far Back Do You Cut Daylilies?
When it comes to cutting back daylilies, the general rule of thumb is to cut them back to about 6 inches above the ground. This will ensure that they have plenty of energy to put towards new growth in the spring.
How Do You Cut Back Daylilies for the Winter?
When the weather begins to cool in the fall, it's time to start thinking about preparing your daylilies for winter. Although they are a hardy plant, daylilies can suffer from cold damage if not properly cared for. Here are a few tips on how to cut back daylilies for the winter:

1. Start by removing any dead or dying foliage. This includes any yellowing or brown leaves. Cut these back to the ground so that they don't take up valuable energy from the plant that could be used for next year's growth.

2. Next, cut back the remaining leaves to about 6 inches above ground level. This will help reduce wind damage and prevent the plant from losing too much moisture over the winter months. 3. Finally, apply a layer of mulch around the base of the plant.

This will insulate roots and help protect them from freezing temperatures. By following these simple steps, you can ensure that your daylilies will make it through winter unscathed and come back stronger than ever in spring!
Do You Cut Daylilies down to the Ground in the Fall?
While some gardeners cut their daylilies (Hemerocallis spp.) down to the ground in late fall, others leave the foliage in place until it yellows and dies back naturally. If you live in an area with little snow cover, letting the leaves remain can help protect the crowns of your daylilies from heaving out of the ground during freeze-thaw cycles. In general, though, cutting back the foliage is a good way to tidy up the garden and prepare for winter.
How to Trim Daylilies
Can I Cut Back Daylilies in August
Daylilies are a tough and versatile plant, able to withstand hot summers and cold winters. However, they can become overgrown and leggy if not properly cared for. One way to keep daylilies looking their best is to cut them back in August.

This may seem like counterintuitive timing, but it actually allows the plants to put all their energy into developing strong roots before the winter sets in. Cutting back also encourages the daylilies to produce more flowers the following season. Here's how to go about it: wait until the blooms have faded and then use sharp shears or a knife to cut the stems down to about 6 inches above ground level.

Be sure to clean your tools afterwards to avoid spreading disease. With a little bit of TLC, your daylilies will thrive and provide you with beautiful blooms for years to come!
Can You Cut Back Daylilies in the Summer
It's not uncommon for gardeners to want to deadhead their daylilies (Hemerocallis spp.) in summer. After all, the plants produce an abundance of flowers, and removing spent blooms can encourage more flowering. But is it safe to cut back daylilies in summer?

The answer is yes, you can cut back daylilies in summer. In fact, many gardeners find that doing so helps to keep the plants tidy and encourages more blooming. Just be sure to use sharp shears or scissors and make clean cuts at the base of the flower stalk.

Avoid cutting into the foliage, as this can damage the plant. If you're looking to really give your daylilies a boost, consider fertilizing them after you've trimmed them back. A little extra fertilizer will help promote new growth and more flowers.
Should Daylilies Be Cut Back for Winter
If you live in an area with a cold winter, then you should cut your daylilies back. This will help them to survive the winter and come back stronger in the spring. Here are some tips on how to do this:

-Cut the foliage down to about 6 inches above ground level. -Use sharp pruning shears so that you don't damage the plant. -Be sure to remove any dead or dying leaves so that they don't rot and spread disease.

-After cutting back, mulch heavily around the base of the plant. This will help insulate it from the cold weather.
Should You Cut Daylilies Back in the Fall
When it comes to daylilies, there are two schools of thought when it comes to fall care. Some gardeners believe that you should cut the plants back in fall, while others believe that leaving them be is best. So, what's the right answer?

First, let's take a look at the pros of cutting daylilies back in fall. One benefit is that it can help improve air circulation around the plants, which can reduce the risk of fungal diseases. Additionally, trimming back the plants can encourage new growth in spring.

Finally, cutting daylilies back can tidy up your garden and make it look neater for winter. On the other hand, there are also a few reasons why you might not want to cut your daylilies back in fall. For one thing, if you have particularly cold winters where you live, tall daylily stems could provide some much-needed insulation for the plant's roots.

Additionally, leaving daylilies intact means that you won't have to do as much work come springtime – all you'll need to do is give them a quick trim before new growth begins. So, should you cut your daylilies back in fall? Ultimately, this decision will come down to personal preference and what works best for your particular climate and gardening style.

If you do decide to trim your plants back, be sure to wait until after they've bloomed – otherwise you'll miss out on those beautiful flowers!
When is the Best Time to Cut Daylilies?
Knowing the perfect time to cut daylilies is crucial for optimal growth. Follow these day lilies pruning tips to ensure a healthy and thriving plant. The best time to prune daylilies is after they have finished blooming in late summer or early fall. Trimming them back allows the plant to conserve energy and focus on developing strong roots for the next bloom cycle.
Conclusion
If you want to cut back daylilies, the best time to do it is in the fall. You should cut them back by about half their height. This will help them to overwinter better and also encourage new growth in the spring.
Resources: