How to Make Calla Lillies Grow Twice As Fast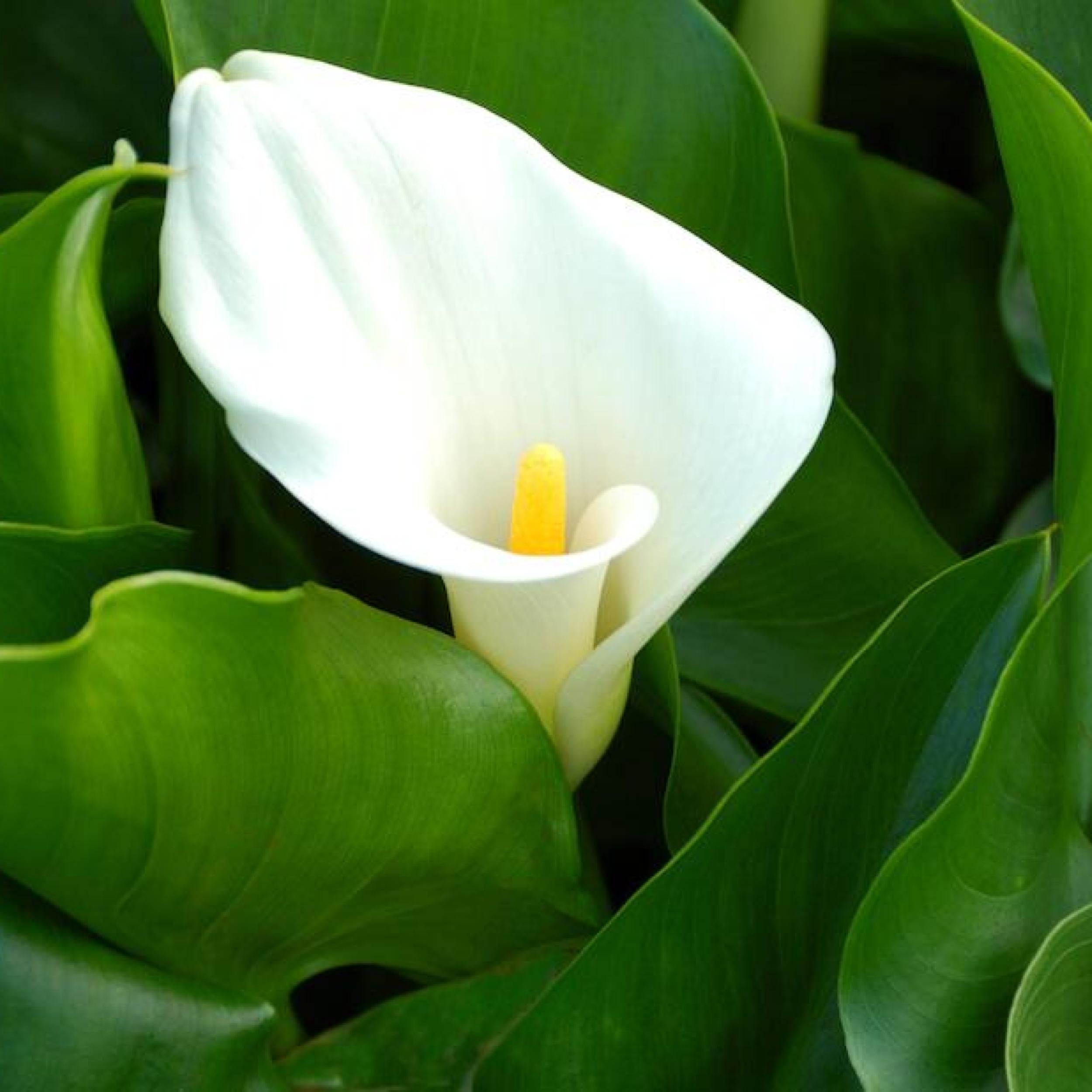 Last Updated on July 8, 2023
Calla lilies are a beautiful, easy to grow flower that make a great addition to any garden. While they typically only bloom once a year, with a little extra care you can get them to bloom twice! Here are some tips on how to make your calla lilies grow twice as fast:

To start, choose a location in your yard that gets full sun for at least 6 hours each day. Calla lilies prefer well-drained soil, so if your yard is prone to standing water, you may need to raise the bed or build a drainage ditch. amend the soil with compost or manure before planting to give the roots something extra to feed off of.
Start with high-quality bulbs
Calla lily bulbs that are plump and firm will produce the best flowers
Plant the bulbs in well-drained soil
Calla lilies need to be planted in soil that will not become waterlogged, as this can cause the bulbs to rot
Add organic matter to help improve drainage if necessary
Water regularly during the growing season
Keep the soil moist but not soggy, watering more frequently during hot, dry weather
Fertilize monthly with a balanced fertilizer throughout the growing season
This will help calla lilies grow strong and produce plenty of blooms
Calla Lily Leaves But No Flowers
Are you concerned because your calla lily has leaves but no flowers? Don't worry, this is normal. Calla lilies typically bloom in late spring or early summer.

If your plant is healthy and the leaves are green and perky, it's just a matter of time until those beautiful blooms appear. There are a few things you can do to encourage flowering, such as: • Make sure the plant gets enough light.

Calla lilies need at least 6 hours of sunlight per day to produce flowers. If yours is in a shady spot, consider moving it to a sunnier location. • Provide adequate moisture.

Water when the soil feels dry to the touch, being careful not to overwater. Too much water can lead to fungal diseases that will prevent flowering. • Fertilize monthly during the growing season using a balanced fertilizer designed for bulbs.

This will give your plant the nutrients it needs to produce flowers. With a little patience and TLC, your calla lily should soon be putting on a stunning display of blooms!
How Long Do Potted Calla Lilies Last
Potted Calla Lilies are a beautiful and elegant addition to any home or office. They are also a very popular choice for weddings and other special occasions. While the lifespan of a potted Calla Lily can vary depending on the type of plant and growing conditions, they typically last between 4-6 weeks.

There are a few things you can do to help your potted Calla Lilies last as long as possible. First, be sure to choose a pot that is slightly larger than the root ball of the plant. This will allow the roots room to grow and spread out, which will encourage healthier growth.

Second, water your plants regularly but do not over-water them. Allow the soil to dry out slightly between watering sessions to prevent rot or fungal diseases. Finally, place your potted Callas in an area that receives bright indirect sunlight.

Too much direct sunlight can scorch the leaves, so it's best to err on the side of caution. By following these simple tips, you can enjoy your potted Calla Lilies for many weeks to come!
How Long Do Calla Lilies Bloom Outside
If you're looking for a flower that will make a big impact and last a long time, look no further than the calla lily. Calla lilies (Zantedeschia spp.) are prized for their elegant shape and beautiful flowers, which come in many colors. These eye-catching blooms are perfect for cutting and can be used in fresh or dried arrangements.

Best of all, calla lilies are relatively easy to grow and care for. So how long do calla lilies bloom? In general, calla lilies will bloom from late spring through early summer.

However, with proper care, it's not uncommon for these flowers to bloom sporadically throughout the growing season. If you want your calla lily to bloom as often as possible, here are a few tips to keep in mind: • Plant your calla lily in rich, well-drained soil in an area that receives full sun to partial shade.

• Water regularly during the growing season, making sure the soil stays evenly moist but not soggy wet. Allow the top inch or so of soil to dry out between watering. • Apply a balanced fertilizer monthly during the growing season.

Be careful not to over fertilize, as this can cause leaf burn or encourage excessive foliage growth at the expense of flowers.
How to Overwinter Calla Lilies in Pots
If you want to overwinter your calla lilies in pots, there are a few things you need to do. First, choose a pot that is large enough to accommodate the plant's roots. Then, fill the pot with well-draining soil and place the plant in it.

Water the plant well and place it in a sunny spot. In the winter, you will need to water your calla lily less frequently. Allow the soil to dry out somewhat between watering.

You should also fertilize the plant every few weeks with a balanced fertilizer. When spring arrives, you can begin watering and fertilizing more regularly again.
When to Cut Back Calla Lilies in the Fall
When to Cut Back Calla Lilies in the Fall As the weather starts to cool down and the days become shorter, you may be wondering when to cut back your calla lilies. Here are a few tips to help you determine when it's time to trim them back.

First, take a look at the plant itself. If the leaves are starting to yellow or brown, then it's time to cut it back. You'll want to remove any dead or dying leaves, as well as any that are discolored or damaged.

Once you've done that, you can cut the plant back by about half its height. If your calla lily is still looking healthy and vibrant, then you can wait a bit longer before cutting it back. However, if you live in an area with cold winters, it's best to trim it back before the first frost hits.

This will help prevent damage from the cold weather. When trimming your calla lily, be sure to use sharp pruning shears. This will help prevent damage to the plant and make for a cleaner cut.

Also, be sure to dispose of any trimmings properly – don't just leave them on the ground where they can regrow! By following these tips, you'll know exactly when to cut back your calla lilies in the fall. Doing so will help keep them healthy and looking their best all season long.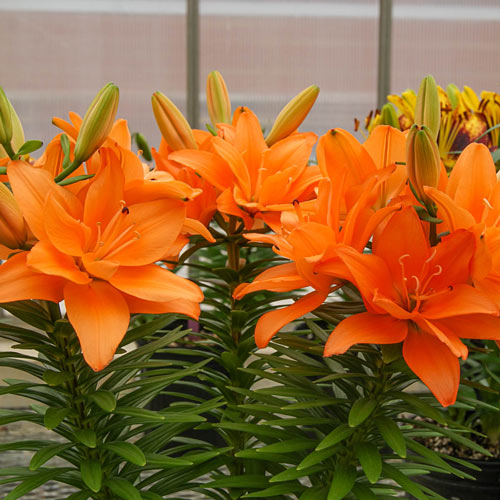 Credit: www.michiganbulb.com
How Do You Make Lilies Grow Faster?
Lilies are a beautiful and popular flower, but they can be finicky to grow. If you want to make your lilies grow faster, there are a few things you can do. First, make sure you plant your lilies in well-drained soil.

Lilies don't like to sit in wet conditions, so good drainage is key. You can improve drainage by mixing in some organic matter such as compost or peat moss. Second, give your lilies plenty of sunlight.

They need at least six hours of direct sun each day to thrive. If you live in a hot climate, afternoon shade may be necessary to prevent the flowers from burning. Third, fertilize regularly with a high-phosphorus fertilizer formulated for bulbs.

This will help encourage strong root growth and more blooms. Apply the fertilizer according to the package directions; too much fertilizer can damage the roots and stunt growth. Finally, water regularly during the growing season (spring and summer).

Keep the soil moist but not soggy; watering once or twice a week should be sufficient unless there is extended drought conditions.
How Do You Multiply Calla Lilies?
Calla lilies are one of the most popular flowers in the world. They are also one of the easiest flowers to multiply. With just a few simple steps, you can have an abundance of calla lilies in no time!

The first step is to find a healthy mother plant. This will be the plant that you take your cuttings from. Once you have found a good mother plant, take a sharp knife or pair of scissors and cut off a 2-3 inch piece of stem.

Make sure that this cutting has at least 2-3 leaves on it. Next, fill a pot with fresh potting soil and water it well. Then, take your cutting and insert it into the soil about 1-2 inches deep.

Be sure to keep the soil moist but not wet and within a few weeks, you should see new growth starting to emerge from the soil. Once your new plants are big enough to handle, you can transplant them into larger pots or even into your garden beds. Calla lilies are very tough plants and can tolerate a wide range of growing conditions so they make an ideal addition to any garden!
How Fast Do Calla Lilies Grow?
Calla lilies are one of the most popular flowers in the world. They are known for their beauty and gracefulness. But how fast do they grow?

It takes about six to eight weeks for a calla lily to reach its full growth potential. However, this can vary depending on the conditions where it is growing. If the conditions are ideal, then the calla lily can grow even faster.

The size of the flower also depends on the variety of calla lily that you have. Some varieties can get as big as three feet tall, while others only grow to be a few inches tall.
Will Calla Lily Bulbs Multiply?
Yes, calla lily bulbs will multiply. Each bulb will produce one to three new bulbs every year. When the new bulbs are big enough, they can be transplanted into another pot or outdoors.
How to get Lillies to open faster
Can I Use Orchids to Make Calla Lillies Grow Faster?
Using orchids to make a lei with orchids is a beautiful cultural tradition. However, when it comes to accelerating the growth of calla lilies, orchids are not the answer. These distinct flowers require specific care and environmental conditions for optimal growth. Proper cultivation techniques, such as providing adequate water, sunlight, and nutrients, are the key to ensuring your calla lilies blossom faster.
Conclusion
If you want your calla lilies to grow twice as fast, there are a few things you can do. First, make sure they are getting plenty of sunlight. They also need well-drained soil and consistent watering.

Calla lilies will bloom best if they are fertilized regularly. You can use a general purpose fertilizer or one that is specifically for bulbs.
Resources: