Should Day Lillies Be Deadheaded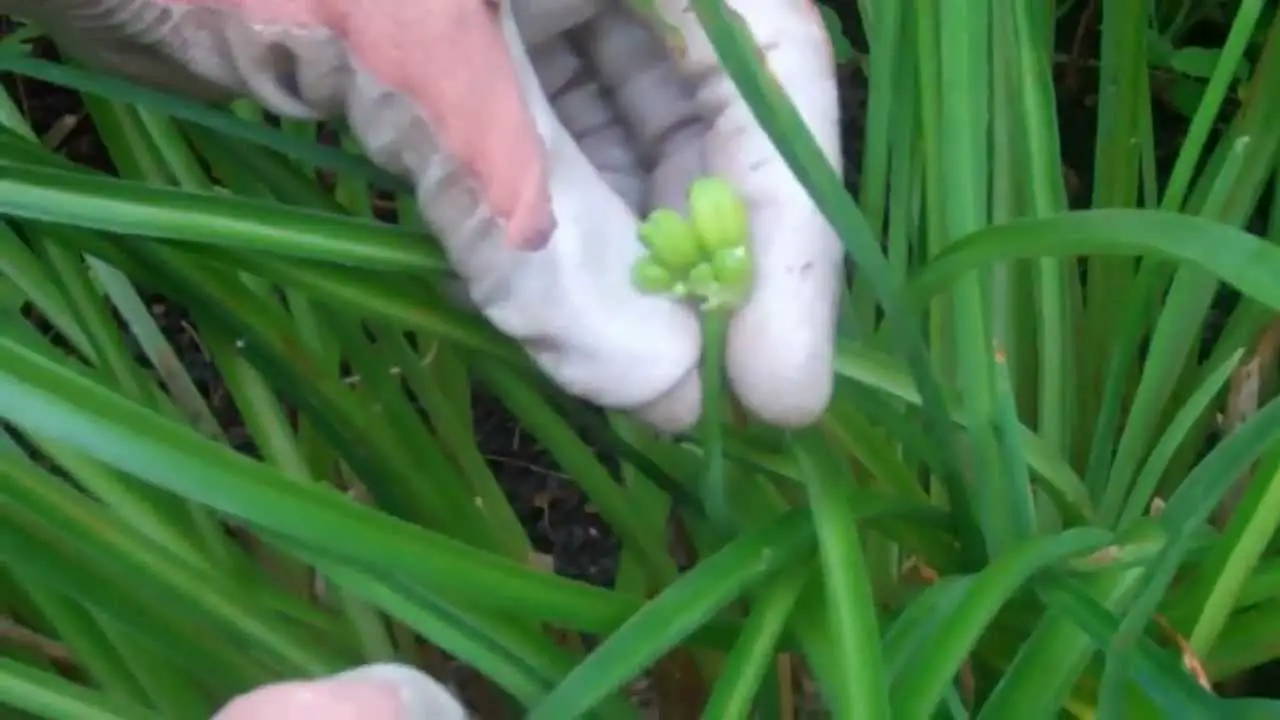 Last Updated on July 9, 2023
I think that day lilies should be deadheaded. By doing this, you encourage new growth and prevent the plant from going to seed. It also keeps the plant looking tidy and prevents it from getting leggy.
Daylilies are pretty, hardy flowers that are easy to take care of. But should you deadhead them? The answer is: it depends.

If you want your daylilies to rebloom, then yes, you should deadhead them. This will encourage them to produce more flowers. However, if you don't mind letting the flowers die off naturally, then there's no need to deadhead.

So, ultimately, the decision of whether or not to deadhead daylilies comes down to personal preference. Do what you think looks best for your garden!
Deadheading Daylilies versus Pruning Daylilies
How Do You Keep Daylilies Blooming?
If you want your daylilies to keep blooming throughout the summer, there are a few things you can do. First, make sure to deadhead the spent blossoms regularly. This will encourage the plant to produce more flowers.

Secondly, fertilize your daylilies every 4-6 weeks with a water soluble fertilizer. Be sure to follow the directions on the fertilizer package so that you don't over or under fertilize. Lastly, provide your daylilies with at least 1 inch of water per week, either from rainfall or from irrigation.

If you live in an area with hot summers, providing afternoon shade for your daylilies will also help them to keep blooming.
Do Daylilies Need to Be Cut Back After Blooming?
No, daylilies do not need to be cut back after blooming. In fact, they will often rebloom if left uncut.
How Do I Deadhead Daylilies?
Assuming you would like tips on deadheading daylilies: Daylilies are a low-maintenance addition to any garden and they are known for their resilience. Deadheading, or removing spent flowers, is an important part of keeping these plants looking their best.

Here are a few tips on how to deadhead daylilies: 1. Look for spent flowers that have turned brown or withered. These can be easily plucked from the plant with your fingers.

2. Cut back any remaining stem with a sharp pair of shears, being careful not to damage the leaves or other nearby stems. 3. If there are any seed pods present, remove these as well. Seed pods can drain energy away from the plant that could be used to produce more flowers.
How Often Should You Deadhead Daylilies?
How often should you deadhead daylilies? Ideally, daylilies should be deadheaded after every bloom cycle. This ensures that the plant remains healthy and vigorous, and also encourages more blooms.

If you can't manage to deadhead that often, try to do it at least once a month. Simply remove the spent flowers by snipping them off at the base. It's a good idea to wear gloves when doing this, as the stems can be sharp.
Credit: thegardeningcook.com
Should Daylilies Be Cut Back for Winter
Although daylilies are a hardy plant, they should be cut back for winter in order to ensure their health and vitality. This process is relatively simple and only requires a few basic tools. First, use a sharp pair of shears or gardening scissors to cut the foliage down to about 6 inches above the ground.

Be sure to make clean, straight cuts as jagged edges can cause the plant undue stress. Next, remove any dead or dying leaves from the clump of daylilies. These can be easily identified as they will be brown or black in color.

Once this is done, simply rake up any loose debris around the plants and give them a good watering. This will help them recover from the shock of being cut back and prepare them for new growth in the springtime.
What to Do With Daylilies After They Bloom
If you're like most gardeners, you have at least a few daylilies (Hemerocallis spp.) in your landscape. Daylilies are tough, easy-to-grow perennials that require little care and will bloom for years with proper attention. After they finish blooming, however, many gardeners don't know what to do with their daylilies.

Here are a few tips on what to do with daylilies after they bloom: 1. Cut back the spent flower stalks. This will encourage the plant to put its energy into producing more flowers next season instead of seed production.

Simply use pruning shears or a sharp knife to cut the flower stalks down to ground level. 2. Fertilize your daylilies after they bloom. A light application of a balanced fertilizer will help them recover from blooming and prepare for next year's show.

Be sure not to overfertilize, though, as this can damage the plants and encourage excessive leaf growth at the expense of flowers. 3. Divide and replant overcrowded clumps every 3-5 years. Daylilies spread rapidly and can quickly become overcrowded in small spaces.

Dividing them will not only help keep them under control but will also give you more plants to enjoy! The best time to divide daylilies is in early spring before new growth begins or in fall after they've finished blooming for the season. Use a shovel or spade to dig up the entire clump, then carefully pull it apart into smaller sections making sure each section has several healthy roots attached.
When to Deadhead Daylilies
Most daylilies bloom for several weeks, but eventually the flowers will start to fade and die. At this point, you'll want to deadhead the plants to tidy them up and encourage more blooms. But when is the best time to do this?

The answer may vary depending on your climate, but in general, it's best to wait until the flowers are completely spent before deadheading. This means that the petals will have fallen off and the seed pod will be visible. Once you see this, snip off the entire flower stem at its base.

If you live in a hot climate, you may need to deadhead more frequently to keep the plants tidy. In this case, it's okay to cut back any spent flowers as soon as they start to wither. Whatever method you choose, make sure you don't damage the foliage when pruning away spent flowers.

Daylilies are tough plants, but their leaves are delicate and can be easily damaged if not handled carefully. With a little TLC, your daylilies will continue blooming all summer long!
Is Deadheading Necessary for All Types of Lilies or Just Day Lilies?
Deadheading lilies explained: Deadheading is necessary for all types of lilies, including day lilies. It involves removing the faded flowers to encourage new blooms and prevent seed production. Deadheading redirects the plant's energy towards growth instead of seed development, ensuring a longer flowering period and maintaining a tidy appearance in your garden.
Will Cutting Day Lilies Harm the Bulb?
Cutting day lilies can lead to potential negative effects on the bulb's health. Although it helps in maintaining the plant's appearance and encourages new growth, excessive pruning can weaken the bulb. To ensure a healthy day lily, it's crucial to strike a balance between removing spent blooms and maintaining the bulb's vitality. Avoid over-pruning to prevent any adverse cutting day lilies bulb health effects.
Conclusion
If you have daylilies in your garden, you may be wondering if you should deadhead them. Daylilies bloom for a short time and then the flowers die. Some people think that it is necessary to deadhead daylilies in order to keep them looking tidy and to encourage new growth.

However, deadheading is not necessary and can actually damage the plant. If you do decide to deadhead your daylilies, be sure to do it carefully so as not to damage the plant.
Resources: