What Light Do Day Lillies Like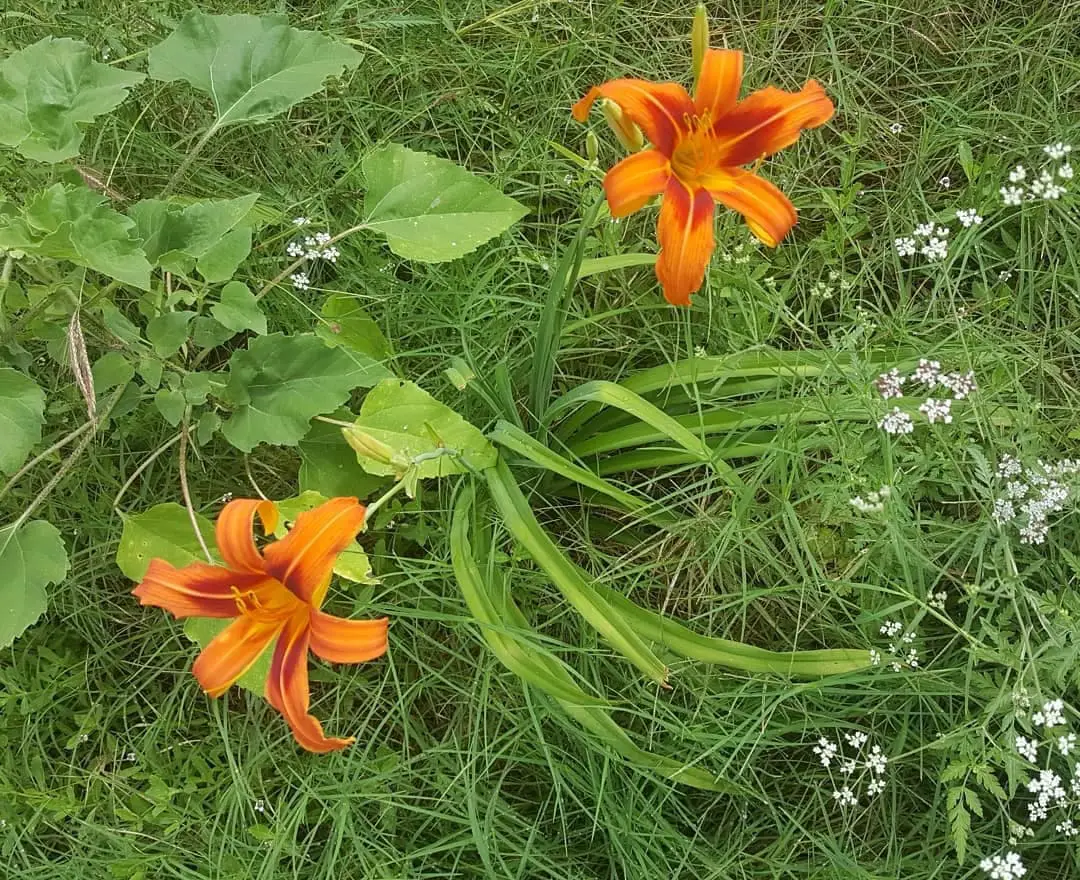 Last Updated on July 8, 2023
There are many different types of lilies, and each one has different requirements when it comes to light. Daylilies prefer bright sunlight, but they can also tolerate some shade. If you live in an area with hot summers, it's best to plant your daylilies in a spot that gets some afternoon shade.

This will help protect the flowers from the intense heat and prevent them from getting scorched.
If you want your daylilies to really thrive, give them plenty of light. They like at least six hours of direct sunlight each day. If they don't get enough light, they'll produce fewer flowers.

So if you're looking for a blooming powerhouse, make sure to give your daylilies plenty of sun.
Growing Daylilies: Daylily Types and Propagation
Will Daylilies Grow in Mostly Shade?
Yes, daylilies will grow in mostly shade, but they may not bloom as often as they would in full sun. Daylilies prefer at least six hours of direct sunlight per day, but can tolerate up to 12 hours of shade. If you have a shady spot in your garden that you'd like to fill with color, consider planting daylilies.
Do Daylilies Prefer Morning Or Afternoon Sun?
Most daylilies prefer at least six hours of sunlight per day, and they will do best if they receive some direct sun in the morning as well as in the afternoon. However, there are a few varieties that can tolerate more shade than others. If you are not sure which type of daylily you have, it is always best to err on the side of too much sun rather than too little.
Where Do Daylilies Grow Best?
Daylilies grow best in full sun to partial shade. They will tolerate a wide range of soils as long as the soil is well-drained. Daylilies are very drought tolerant once they are established and can even be grown in sandy soils.

However, they will perform best if given regular watering during prolonged dry periods. Daylilies are also relatively pest and disease free making them a low maintenance plant.
How Do You Get Daylilies to Keep Blooming?
If you want your daylilies to keep blooming, you need to give them the right care. Follow these tips, and you'll enjoy an extended bloom season: 1. Plant in well-drained soil.

Daylilies prefer soil that is rich in organic matter. If your soil is heavy clay, consider amending it with sand or compost to improve drainage. 2. Give them plenty of sun.

Daylilies perform best when they receive at least six hours of direct sunlight each day. 3. Water regularly and deeply. Daylilies require consistent moisture to thrive and bloom their best.

Watering once a week, making sure to soak the roots thoroughly, should be sufficient in most cases. During periods of extreme heat or drought, you may need to water more frequently. 4 .

Fertilize regularly . An annual application of a balanced fertilizer will help keep your daylilies healthy and vigorous . Be sure to follow the manufacturer's directions regarding how much and how often to apply fertilizer .

5 . Remove spent flowers promptly . As soon as a flower begins to fade , cut it off at the base of the plant .

This will encourage the plant to produce more buds , leading to longer-lasting blooms later on in the season .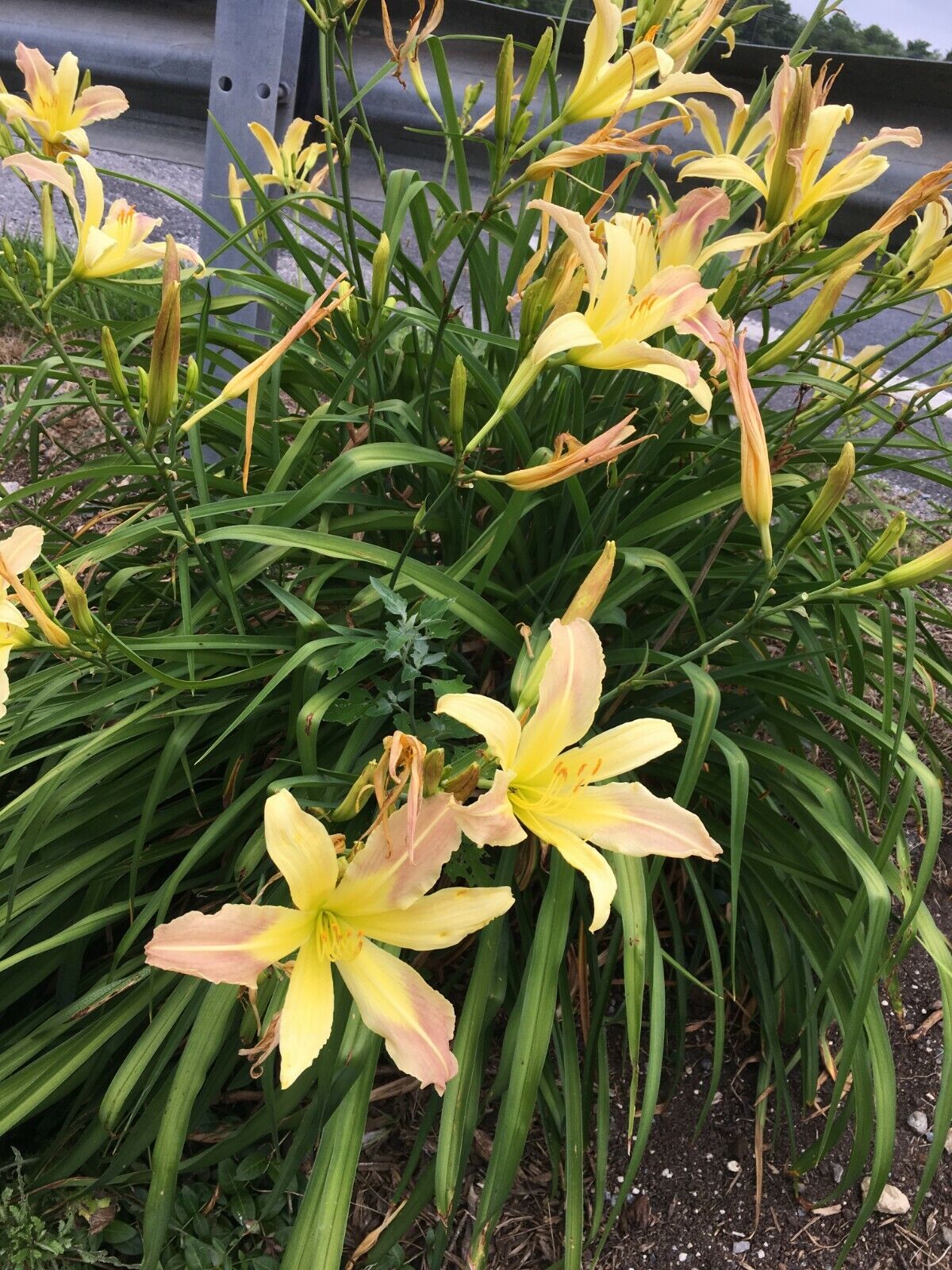 Credit: www.ebay.com
Do Daylilies Spread
One of the most common questions we get here at the nursery is "Do daylilies spread?" The answer is both yes and no. Let us explain…

Yes, daylilies do spread, but they don't typically take over a garden like some other perennials can. They will slowly multiply over time, filling in any bare spots in your garden beds. But because they are such low-maintenance plants, they are easy to control.

Simply dig up any unwanted offshoots and replant them where you want them or give them away to a friend! No, daylilies will not invasive or aggressive in their spreading habits. They are actually quite well behaved and tidy plants that make great additions to any landscape.

So if you're looking for a plant that will fill in those empty spaces without taking over your whole garden, daylilies are a great option!
When Do Daylilies Bloom
When Do Daylilies Bloom? The answer to this question depends on the variety of daylily. Some daylilies bloom early in the season, while others may not bloom until later in the season.

However, most daylilies will bloom sometime between late spring and early summer.
How Long Do Daylilies Bloom
If you're looking for a flower that will bloom all summer long, daylilies are a great choice! These hardy perennials can produce blooms for up to six weeks, and some varieties will even rebloom later in the season. With so many different colors and forms available, there's a daylily to suit every garden.
Conclusion
The best light for daylilies is filtered sunlight. They like to be in an area where they will get some sun in the morning and some shade in the afternoon. They can also tolerate partial shade, but they will not bloom as well in these conditions.
Resources: