When Can I Cut the Stalk of My Day Lillies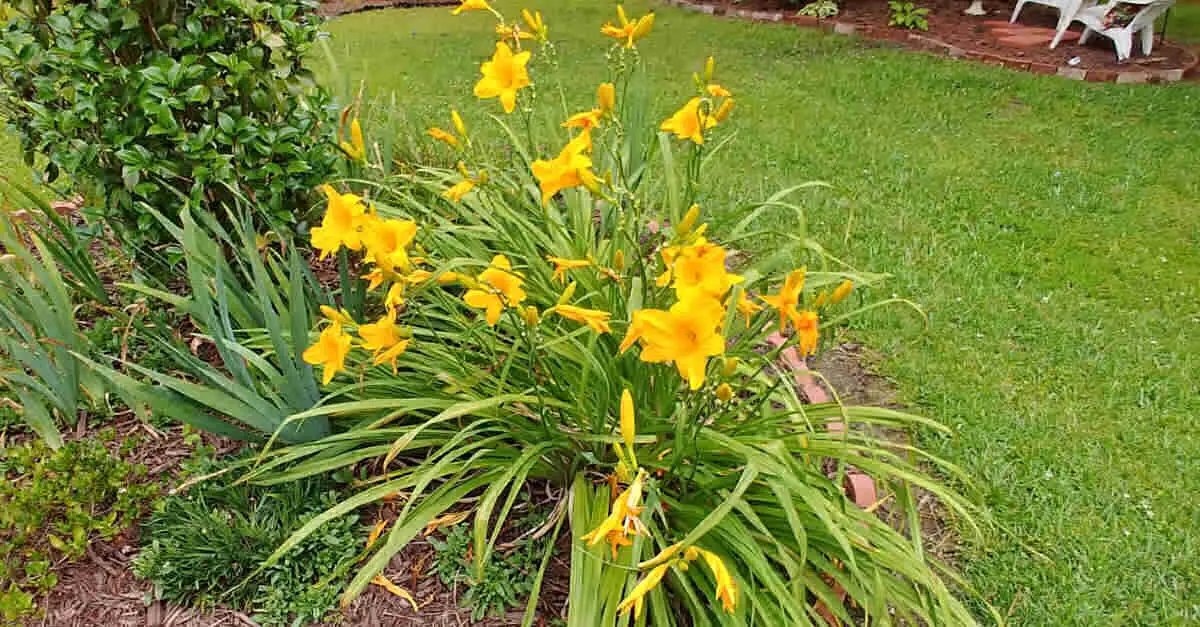 Last Updated on July 8, 2023
The daylily is a hardy plant that can withstand a lot of abuse. However, there are still some things that you should not do to your daylilies. One of those things is cutting the stalk.

The proper time to cut the stalk of your daylily is after the bloom has faded and died back. If you cut the stalk too early, you risk damaging the bud that will produce the next bloom.
If you want to cut the stalk of your day lilies, you can do so when they are in full bloom. This will allow you to enjoy their beauty indoors. Make sure to use a sharp knife and cut at an angle so that the stem doesn't break.
How to Trim Daylilies
When Do You Cut Daylilies Back
When do you cut daylilies back? The answer may surprise you! Many gardeners think that cutting back dayliles is a necessary evil – something that must be done in order to keep the plants looking their best.

However, the truth is that daylilies are quite resilient and can tolerate a fair amount of neglect. So, if you're not keen on spending a lot of time caring for your plants, then don't worry – they'll still look good even if you don't cut them back! So, when should you actually cut daylilies back?

If you want to encourage more flowers, then it's best to wait until the plant has finished blooming. This will give the plant time to put all its energy into producing new flowers for next season. If you're not worried about flowers, then you can leave the plant alone and just enjoy its foliage.

However, if the leaves start to turn yellow or brown, then it's time to give them a trim. In general, it's best to err on the side of caution when it comes to cutting back daylilies. They're tough plants that can handle being left alone for long periods of time.

So, unless there's a specific reason why you need to trim them back (e.g., they're starting to look untidy), then there's no need to do so.
Should You Cut Daylilies Back in the Fall
If you live in an area with harsh winters, you may be wondering if you should cut your daylilies back in the fall. The answer is yes! Cutting daylilies back in the fall will help protect them from the cold weather and allow them to grow back stronger in the spring.

Here are a few tips on how to properly cut daylilies back: 1. Wait until after the first frost to cut your daylilies back. This will kill any remaining insects or diseases that could harm your plants.

2. Cut all of the foliage down to about 6 inches above ground level. 3. Apply a thick layer of mulch around the base of each plant. This will help insulate the roots and prevent them from freezing over winter.

4. Water your plants well before the ground freezes so they have plenty of moisture to get through winter.
Cutting Daylilies for Arrangements
If you're looking for a way to add some color to your home décor, consider using daylilies in vases and other arrangements. While they're not typically thought of as cut flowers, daylilies actually make beautiful additions to any arrangement. Here's what you need to know about cutting daylilies for arrangements:

When to Cut: The best time to cut daylilies for arrangements is early in the morning, when the flowers are just starting to open. This will ensure that your arrangement stays fresh longer. How to Cut: Using a sharp knife or scissors, cut the stem of the daylily at an angle, about 1-2 inches from the base of the bloom.

Be sure to remove any leaves that will be below the water line in your vase. Conditioning Flowers: Once you've cut yourdaylilies, it's important to condition them properly before adding them to your arrangement. First, place them in a bucket or vase of cool water and allow them t o drink for several hours.

Then, recut the stems at an angle and place them in a vase filled with fresh water and floral food. Allow the flowers t o continue drinking overnight before adding themto your arrangement.
How to Prune Daylilies in the Fall
It's that time of year again! The leaves are falling and the temperatures are dropping, which can only mean one thing – it's time to start pruning your daylilies! If you're not sure how or where to start, don't worry – we've got you covered.

Here are some simple tips on how to prune daylilies in the fall: 1. Start by removing any dead or dying foliage. This includes leaves that are brown or yellow, as well as any flowers that have already faded.

2. Cut back the remaining leaves to about 6 inches (15 cm) from the ground. 3. Once all of the foliage has been removed, you can begin trimming back the stems. Cut them down to about 12 inches (30 cm) from the ground.

4. Finally, give your daylilies a good clean-up by removing any debris or fallen leaves from around their base. By following these simple steps, you'll help ensure that your daylilies stay healthy and beautiful for years to come!
What to Do When Daylilies Have Finished Flowering
If you're like most gardeners, you probably have a few daylilies in your landscape. And, if you're like most gardeners, you probably wait until they finish flowering before doing anything to them. But what should you do when daylilies have finished flowering?

Here are a few ideas: 1. Cut back the foliage. This will help encourage new growth and prevent disease.

Be sure to leave at least 6 inches of stem on each plant. 2. Fertilize the plants. This will give them the nutrients they need to produce lots of beautiful flowers next season.

3. Divide and replant the daylilies every 3-5 years.
Should Daylilies Be Cut Back for Winter
If you live in a climate where the ground freezes during winter, then it is necessary to cut back your daylilies. This will protect the crowns of the plants from being damaged by the cold weather. You should wait until after the first frost to cut them back.

Using a sharp knife or garden shears, cut the foliage down to about six inches above the ground. Be sure to remove any dead or yellow leaves so that they don't harbor diseases that could harm your plants come springtime.
How to Cut Back Daylilies
If you're looking to cut back on your daylily budget, there are a few things you can do. First, take a look at the varieties of daylilies you have and see if any can be divided. Dividing daylilies is a great way to get more plants for less money.

You can also try growing daylilies from seed. While this takes a bit more patience, it's definitely cheaper than buying plant divisions or bare-root plants. Finally, consider cutting back on the amount of fertilizer you use.

A little goes a long way with daylilies, so you may not need as much as you think.
Can You Cut Back Daylilies in August
August is typically the month when daylilies are nearing the end of their blooming cycle. However, you can prolong their blooming by cutting them back. This will also help to keep your daylily plants tidy and looking their best.

Here's how to do it: Cut the flower stalks down to about 6 inches above ground level. Be sure to use sharp shears or a knife so that you don't damage the foliage.

After cutting, remove any spent flowers and seed pods from the plant. These can be composted or thrown away. Give the plants a light trimming, removing any dead or yellowing leaves.

Again, be careful not to damage the healthy foliage. Daylilies are tough plants and can handle being cut back in August without issue. By taking these simple steps, you'll prolong their blooming season and keep them looking great all summer long!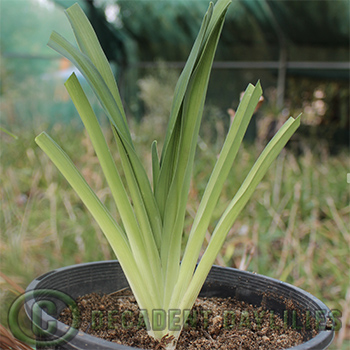 Credit: www.decadentdaylilies.com
Should I Cut Daylily Stalks?
Although many gardeners think of daylilies (Hemerocallis spp.) as carefree perennials that require little maintenance, cutting back the dead flower stalks is necessary to maintain the plant's health and appearance. Daylily stalks should be cut back to the ground after blooming is finished for the season. This simple task not only tidies up the plant, but it also helps to encourage new growth and prevent disease.

When left in place, dead flower stalks can harbor fungal diseases that can spread to healthy parts of the plant. In addition, removing spent flowers prevents seed production, which can reduce the vigor of the plants.
Can I Cut My Daylilies Back Now?
It's that time of year again – the weather is cooling down and the days are getting shorter. So, can you cut your daylilies back now? The answer is yes!

In fact, it's a good idea to trim your daylilies back in the fall to help them prepare for winter. Cutting them back will also encourage new growth in the spring. To trim your daylilies, simply cut the foliage back to about 6 inches above ground level.

You can use pruning shears or a sharp knife for this. Be sure to dispose of the trimmed foliage properly, as it can harbor pests and diseases. After you've trimmed your daylilies, give them a good watering and then mulch around the plants to help protect them from cold weather.

With a little care, your daylilies will come back strong and blooming next spring!
How Do You Cut Back Daylilies for Winter?
When the temperatures start to drop in autumn, it's time to start thinking about preparing your garden for winter. This includes cutting back some of your plants, such as daylilies (Hemerocallis spp.). Daylilies are hardy in U.S. Department of Agriculture plant hardiness zones 3 through 10, depending on the cultivar.

They typically bloom in early summer and then go dormant in late summer or early fall. Although they don't require much care, cutting them back before winter helps ensure they'll come back strong next year. The best time to cut back daylilies is after they've gone dormant and the leaves have died back naturally.

This is usually sometime between late fall and early winter. You can tell when daylilies are dormant by the browning of their foliage. Once the leaves are brown, use a sharp pair of shears or gardening knife to cut them down to about 6 inches above ground level.

Be sure to clean your tools afterwards so you don't spread any diseases that could potentially harm your plants next year. After you've cut back the dead foliage, give your daylilies a good mulching with straw or another type of organic mulch.
Will Daylilies Bloom If Cut?
If you cut a daylily, it will bloom.
Conclusion
The best time to cut the stalk of your daylilies is in the fall. This will give the plant time to regrow and produce new blooms next spring. You can also cut the stalk in early spring, before the plant starts to bloom.
Resources: