Do Calla Lillies Multiply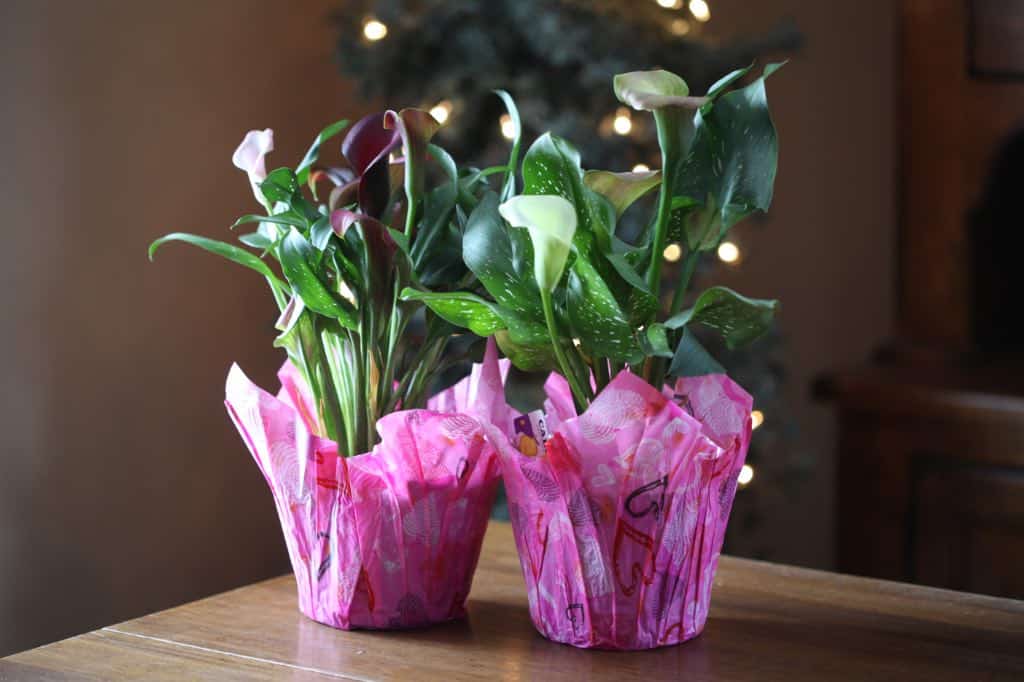 Last Updated on July 8, 2023
I love calla lilies. They are elegant and beautiful, and they make a great addition to any garden. I was curious to find out if they multiply, so I did some research.

Here's what I discovered. Calla lilies multiplies through rhizomes, which are underground stem systems that store nutrients. The rhizomes spread horizontally just below the soil surface, and new plants sprout up from them.

Calla lilies can also be divided at the root Crown, which is the point where the leaves meet the stem.
If you're thinking about planting calla lilies in your garden, you may be wondering if they multiply. The good news is that calla lilies do indeed multiply, and they're not too difficult to propagate. Here's what you need to know about growing calla lilies from bulbs.

When calla lily bulbs are first planted, they usually only produce one or two leaves. However, after a year or two, the bulbs will begin to produce more leaves and offsets (smaller bulblets). Once the bulbs have produced offsets, they can be divided and replanted to create new plants.

To divide calla lily bulbs, wait until the foliage dies back in late summer or early fall. Then, carefully dig up the bulb and its offsets. Using a sharp knife, cut the offsets away from the main bulb; each offset should have its own root system.

Plant the offsets in well-draining soil and water them deeply. With a little patience, you can easily propagate calla lilies from bulbs and add more of these beautiful flowers to your garden!
How to Divide Calla Lily Bulbs
When it comes time to divide your calla lily bulbs, the process is actually quite simple. All you need is a sharp knife and a little bit of patience. Here are the steps you need to follow:

1. First, dig up the entire clump of bulbs. Be careful not to damage the roots in the process. 2. Once you have the clump out of the ground, shake off any excess dirt.

3. Using a sharp knife, start dividing the bulbs into smaller sections, being sure to include at least one bud on each section. 4. Replant each section immediately, being sure to water well afterwards.
Do Calla Lilies Like Sun Or Shade
If you're looking to add some calla lilies to your garden, you might be wondering if they prefer sun or shade. The answer is that it depends on the variety of calla lily that you have. Some varieties do better in full sun, while others prefer partial shade.

If you're not sure which variety you have, it's best to err on the side of partial shade. too much sun can cause the leaves to scorch, and too much shade can make the flowers less vibrant.
How to Overwinter Calla Lilies in Pots
If you want to overwinter your calla lilies in pots, there are a few things you need to do. First, stop fertilizing the plants about six weeks before the first frost is expected. This will help them to go dormant and prevent them from putting out new growth that can be damaged by the cold weather.

Next, cut back the foliage to about 6 inches (15 cm.) above the soil line. You can then either move the pots indoors or bury them in a protected spot outdoors. If you choose to move them indoors, make sure they are in a cool, dark location such as a basement or garage where they will not freeze.

If you bury them outdoors, dig a hole that is twice as wide and deep as the pot and cover it with straw or leaves for additional insulation. Water the plants well before covering them so that the roots don't dry out. Check on your plants periodically during winter and water if necessary.

Come springtime, you can start fertilizing again and trim back any dead growth. Your calla lilies should then come back to life and bloom beautifully once more!
Planting Calla Lilies in Pots
Assuming you would like tips on planting Calla Lilies in pots: When it comes to potted plants, calla lilies (Zantedeschia spp.) are some of the most elegant and easy-to-grow flowers you can find. If you're looking for a plant that will add a touch of class to your patio or deck, look no further than the calla lily.

These beautiful blooms come in a wide range of colors, from white and yellow to pink and purple, so you're sure to find one that suits your taste. Calla lilies are native to South Africa, so they thrive in warm climates. If you live in an area with cool winters, you can grow calla lilies as annuals or bring them indoors when the weather gets cold.

Potted calla lilies make great houseplants and will bloom continuously if they're kept in a sunny spot. When purchasing calla lilies, look for bulbs that are plump and firm. Avoid any that are soft or have started to sprout.

Once you have your bulbs, pot them up in well-drained soil using a container with drainage holes. Plant the bulbs so that the tops are just poking above the soil surface. Water thoroughly and place the pot in a sunny spot.

Your calla lily should start to bloom within six weeks to two months after planting. When the blooms start to fade, cut back on watering slightly but don't let the soil dry out completely. Calla lilies go dormant in winter, so stop watering altogether during this time and allow the soil to dry out completely.
Care of Calla Lilies in Pots Outdoors
Most calla lilies (Zantedeschia spp.) are native to South Africa, where they grow in damp marshy areas. They're widely cultivated as ornamental plants and come in many colors, including white, yellow, pink, orange, and red. Calla lilies are relatively easy to grow in pots outdoors, as long as you provide them with the right conditions.

To start with, choose a pot that's at least 12 inches wide and has drainage holes. Fill it with a quality potting mix that contains some organic matter. You can also add a handful of gravel or Perlite to the bottom of the pot for extra drainage.

Water your calla lily regularly to keep the soil moist but not soggy. During hot summer days, you may need to water twice a day to prevent the soil from drying out completely. Fertilize your plant once a month using a balanced fertilizer such as 10-10-10.

Calla lilies prefer full sun but can tolerate partial shade. If you live in an area with very hot summers, it's best to provide some afternoon shade to prevent leaf scorch. In cooler climates, calla lilies can be grown outdoors year-round if they're protected from frost during winter months.

+In late fall or early winter (before the first frost), stop watering your plant and allow the soil to dry out completely. This will help encourage dormancy and prevent root rot over winter. Store your plant in a cool dark place until spring arrives (around 50-60°F is ideal).
Credit: www.longfield-gardens.com
Do Calla Lilies Multiply in the Ground?
There are many different types of calla lilies, but the most common type is Zantedeschia aethiopica. This plant typically multiplies through rhizomes, which are underground stems that send out new roots and shoots. Calla lilies can also be propagated from seed, but this is a slower process.

When growing calla lilies in the ground, it's important to choose a location that has well-draining soil and full sun exposure. The rhizomes should be planted about 2-3 inches below the surface of the soil, and they will spread outward over time. Once the plants are established, you can divide them every few years to encourage even more growth.
How Fast Do Calla Lilies Spread?
Calla lilies are one of the most popular flowers in the world. They are known for their beauty and elegance. Calla lilies are also very easy to grow and care for.

However, many people do not know how fast calla lilies spread. Calla lilies can spread very quickly if they are not properly cared for. If you do not deadhead the flowers, they will produce seed pods that can contain hundreds of seeds.

Each of these seeds has the potential to grow into a new plant. This means that a single calla lily plant can easily produce dozens or even hundreds of new plants in just one season. If you want to prevent your calla lilies from spreading too quickly, make sure to deadhead the flowers regularly.

You can also remove any seed pods that form before they have a chance to mature. With proper care, you can keep your calla lily population under control and enjoy their beauty for many years to come!
Do Calla Lilies Come Back Every Year?
Calla lilies (Zantedeschia aethiopica) are beautiful, trumpet-shaped flowers that come in a wide range of colors. They're native to South Africa, but they're grown all over the world. Calla lilies are popular as both cut flowers and garden plants.

Most calla lilies are not cold hardy and will not survive winter outdoors in most parts of the United States. However, you can grow calla lilies as annuals or dig them up and store them indoors over winter. With proper care, calla lilies will bloom for several weeks in late spring or early summer.
How Many Times a Year Do Calla Lilies Bloom?
Calla lilies are one of the most popular flowers in the world, and they are known for their beautiful blooms. But how often do these lovely flowers bloom? It turns out that calla lilies bloom quite frequently!

In fact, they can bloom up to six times per year. This means that you can enjoy their stunning blooms for a good portion of the year. Interestingly, calla lilies don't actually need that much care to thrive.

They prefer cooler temperatures and indirect sunlight, so they are perfect for growing in many different types of climates. If you want to enjoy continuous blooms from your calla lilies, make sure to deadhead them regularly (remove spent blossoms) and give them a little bit of fertilizer every now and then. With just a little bit of TLC, your calla lilies will reward you with gorgeous blooms all season long!
how to divide calla lily|calla lily propagation
Do All Types of Lilies Multiply?
Lily multiplication explained: Not all types of lilies multiply, as it depends on the species. While some lilies, like the Asiatic and Oriental varieties, readily multiply by producing bulblets or offsets, others, such as the Martagon or Turk's cap lilies, tend to be slow to multiply. It's always wise to research the specific lily species you're interested in to determine its multiplying capabilities.
Conclusion
Calla lilies are a type of plant that multiplies quickly. They can grow in many different climates and soil types, making them easy to care for. Calla lilies also tolerate drought well, so they don't need much water.
Resources: