What Do Day Lillies Like When Blossomed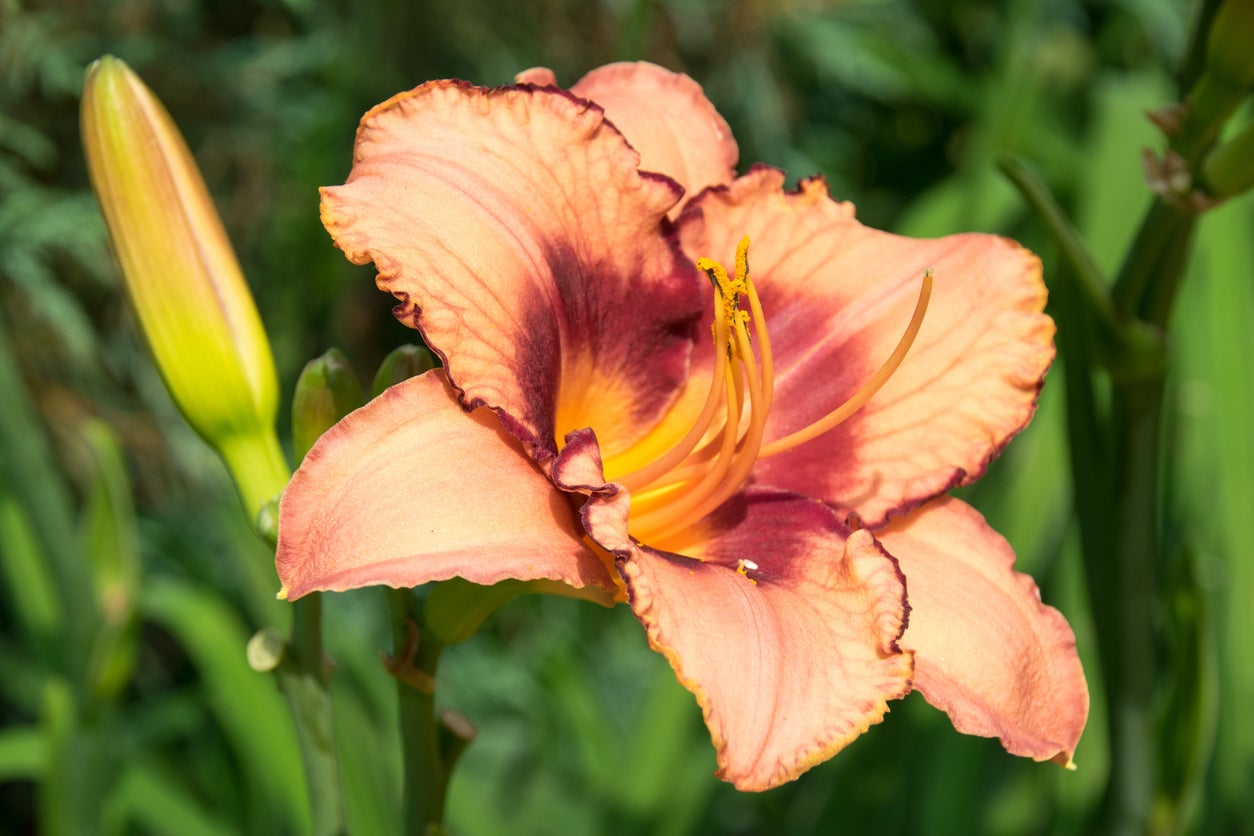 Last Updated on July 8, 2023
When you see a daylily in bloom, it's hard to believe that this showy flower is related to the humble brown-spotted lily pads that dot ponds and streams. But daylilies are actually members of the genus Hemerocallis, which contains about 70 species native to Asia, Europe, and Africa.
If you're lucky enough to have daylilies in your garden, you know that they are one of the most carefree and easy-to-grow flowers. But did you know that there are a few things you can do to make sure they bloom their best? Here are a few tips:

First, daylilies prefer full sun, so make sure they have at least six hours of direct sunlight each day. If they don't get enough sun, they will produce fewer blooms. Second, be sure to water them regularly.

They like evenly moist soil, so water them deeply about once a week during the growing season. Let the soil dry out a bit between watering to prevent root rot. Third, fertilize your daylilies about once a month during the growing season with an all-purpose fertilizer.

This will give them the nutrients they need to produce lots of beautiful blooms.
What I do with my daylilies after they have bloomed
What to Do When Daylilies are Done Blooming?
When daylilies are done blooming, there are a few things you can do to ensure that they come back next year. First, cut the flower stalks down to the ground. This will help to prevent disease and pests from overwintering in the plants.

Next, fertilize the daylilies with a balanced fertilizer to help them recover from bloom and encourage new growth. Finally, water the daylilies deeply and regularly throughout the summer to keep them hydrated and healthy. By following these simple steps, you can enjoy beautiful blooms from your daylilies for years to come!
How Do I Keep My Daylilies Blooming All Summer?
Assuming you are in a temperate climate, the key to keeping your daylilies blooming all summer is to deadhead them regularly. Deadheading is the process of removing spent flowers from the plant. This encourages the plant to produce more flowers as it ensures that the plant's energy is focused on producing new flowers rather than seed production.

To deadhead daylilies, simply snip off the flower stem at its base after the bloom has faded. You can also remove any brown or yellow leaves from the plant as these are indicative of nutrient deficiency or disease. Regular deadheading and leaf removal will keep your daylilies looking their best and encourage continued blooming throughout the summer months.
How Do You Make Daylilies Bloom Better?
Daylilies are a versatile and easy-to-care-for flower that blooms best with six to eight hours of sun per day. They prefer well-drained soil and should be watered deeply but not too frequently. Fertilizing daylilies with a balanced fertilizer will give them the nutrients they need to bloom their best.

To encourage reblooming, deadhead spent flowers regularly and cut back the foliage by one third in late summer.
Should You Fertilize Daylilies After They Bloom?
No, you should not fertilize daylilies after they bloom. Fertilizing daylilies after they bloom can cause the plant to produce more foliage than flowers.
Credit: dengarden.com
Daylilies Not Blooming
If you have daylilies that aren't blooming, there are a few things that could be causing the problem. First, check to see if the plant is getting enough sunlight. Daylilies need at least six hours of sun per day in order to bloom properly.

If your daylily is in a shady spot, it may not be getting enough light and could be the reason it's not blooming. Another thing to consider is the soil type. Daylilies do best in sandy or loamy soils that drain well.

If your daylily is planted in clay soil or has poor drainage, this could also be why it's not blooming. amending the soil with some compost or sand can help improve drainage and provide nutrients that will encourage blooming. Finally, make sure you're watering correctly.

Daylilies should be watered deeply and allowed to dry out somewhat between waterings. Overwatering can lead to fungal diseases that can prevent blooming. If you've checked all of these things and your daylily still isn't blooming, it might just need some time to adjust to its new home.
How Long Do Daylilies Bloom
If you love flowers that brighten up your garden all summer long, then you need to plant daylilies! These beautiful blooms will provide color from early summer through fall. And the best part is that they are incredibly easy to care for.

So, how long do daylilies bloom? Each individual blossom typically lasts only one day. But a healthy daylily plant can produce dozens of blossoms over the course of the season.

So, while the individual blooms don't last very long, you can enjoy their beauty for months on end!
How to Keep Daylilies Blooming All Summer
The daylily is a hardy plant that can bloom all summer long with the proper care. Here are some tips on how to keep your daylilies blooming: 1. Plant daylilies in an area that receives at least six hours of sunlight per day.

2. Daylilies prefer well-drained soil. If your soil is heavy or clay-like, improve drainage by adding organic matter such as compost before planting. 3. Fertilize daylilies twice during the growing season: once in early spring and again in mid-summer.

Use a fertilizer formulated for flowering plants or bulbs. Avoid fertilizers high in nitrogen, which can promote leaf growth at the expense of flowers. 4. Deadhead spent flowers regularly to encourage new blooms.

Simply snip off the flower stem below the faded bloom, taking care not to damage the foliage leaves.
What Type of Lighting Do Day Lilies Need to Blossom?
Day lilies have specific light preferences. To blossom well, they need ample sunlight exposure and should ideally be placed in locations with at least six hours of direct sunlight daily. Although they can tolerate partial shade, too much shade can inhibit their blooming potential. Meeting the light preferences of day lilies ensures vibrant and abundant blossoms.
Conclusion
According to the blog post, daylilies like full sun when they are in bloom. They also like well-drained soil and a moderate amount of water.
Resources: